Home
Motorsports
117 participants in Nissan Treasure Hunt held at Legoland Malaysia
117 participants in Nissan Treasure Hunt held at Legoland Malaysia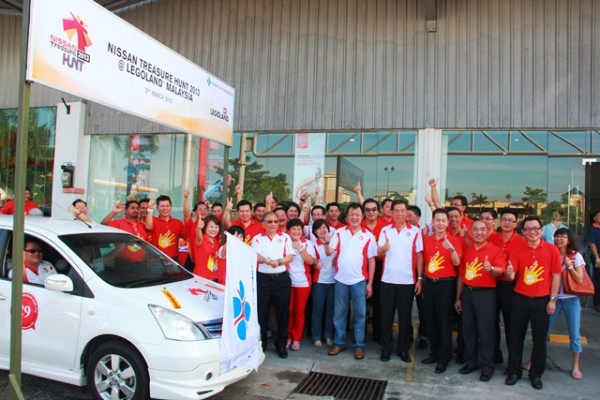 The Nissan Treasure Hunt is one of many long-running customer relation activities organized by local distributors Edaran Tan Chong Motor Sdn Bhd (ETCM). Exploiting its partnership with Legoland Malaysia, ETCM took its customers to the Johor-based theme park for the hunt's latest iteration.
At 9:00am on the morning of Saturday, 2 March 2013, some 33 Nissan vehicles carrying a total of 117 participants flagged off from ETCM's Johor Jaya showroom and headed to Legoland in convoy. Upon arrival, participants were immediately immersed in a range of activities that included the exercise of spotting the difference between two Nissan Almeras and Nissan Teanas each of different specifications.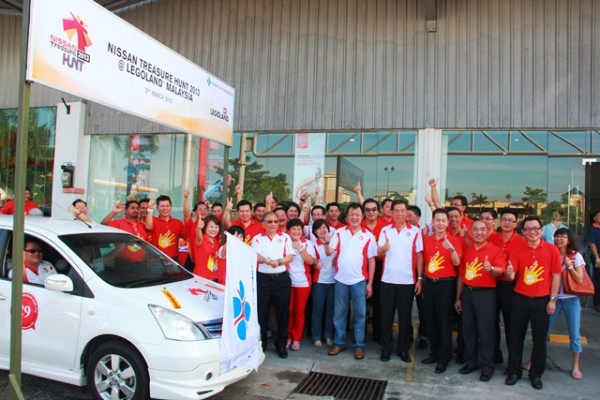 Hunting on foot rather than from behind the wheel, participants were required to decipher clues on the theme park's various signboards, and collect stamps from marshals on their passports. In addition to admiring the Lego models on display at the park, participants were also asked to snap a picture together with a unit of the newly-updated 2013 Nissan Teana 250 XV.
Prize presentations and lucky draws were held at the end of the day at Horizon Hills Golf & Country Club. The top three winners received cash prizes of RM1000 (1st prize), RM700 (2nd prize) and RM500 (3rd prize) respectively. Identities of the winning teams are as follows:
– 1st Prize: Team #13 – Raji Melambaran, Shirley Hoe, Venkateswaran, Eswaran (158 points)
– 2nd Prize: Team #6 – Havinesh, Kasturi (157 points)
– 3rd Prize: Team #19 – Tan Hann Yang, Lim Chee Wei, Chan Min Piao, Chai Chin Chuan (136 points)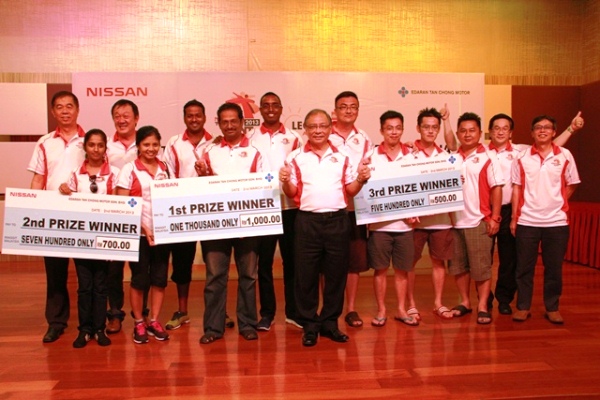 Moving forward, ETCM Executive Director Dato' Dr Ang Bon Beng promised Nissan customers that there will be more such activities to look forward to this year.
"Besides the Nissan Treasure Hunt at Legoland Malaysia, we will also be organising another get-together for customers with the Nissan Jurassix Park 4×4 Adventure event in Sarawak at the end of March 2013. At this event, all Nissan 4×4 owners will get the chance to feel and experience the Nissan Navara's toughness, durability and comfort – in other words, a "Mother Trucker" experience," added Dato' Dr. Ang.
From April 2013, ETCM will also be conducting Road Safety and City Survival Workshops for all its regions. These events are organized due to the overwhelming response from previous workshops held last year on the importance of crime prevention and road safety.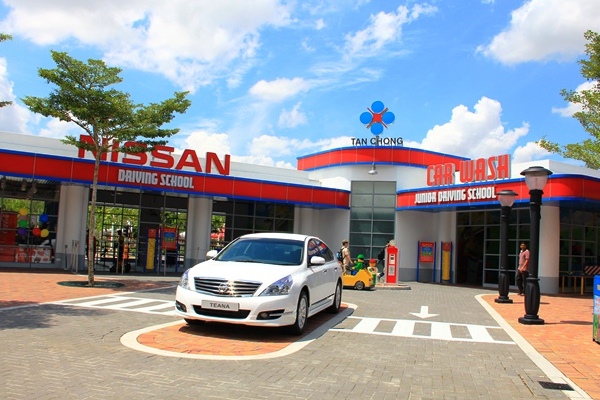 KON
Pictures: Steve Kok