KLIMS13 scheduled for 15-24 Nov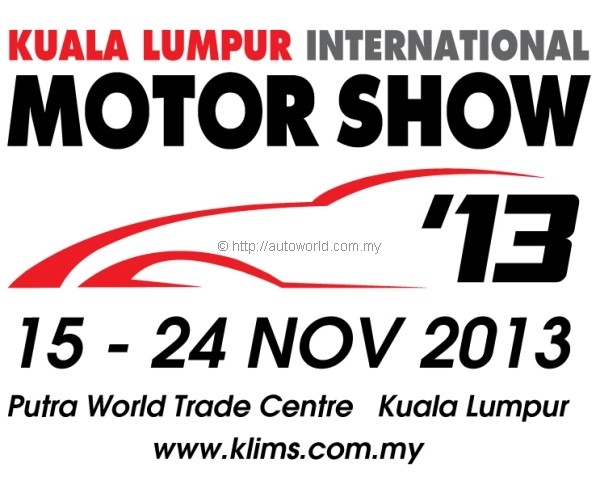 The Kuala Lumpur International Motor Show (KLIMS) isn't exactly the world's biggest and neither is it held regularly. Yet, it remains relevant to us simply because, well, it is a motor show held in our very own backyard. The last KLIMS was held in 2010, and the Malaysian Automotive Association (MAA) has just confirmed the 'go-ahead' for the 2013 edition.
A launch event announcing the show was held yesterday at the Putra World Trade Centre (PWTC), which will once again host the event, this time scheduled to take place from 15 to 24 November. At the launch, Datuk Aishah Ahmad, President of MAA announced that KLIMS13 will carry the theme "Efficiency in Motion", a reflection of the growing awareness on environmental issues in recent times.
Aishah Ahmad said "Malaysia is the third largest market for passenger cars in ASEAN. KLIMS13 will offer Malaysia's auto industry a chance to establish itself as a front-runner."
Response from the automotive industry players towards KLIMS13 is said to have been good with 93% of the exhibition space booked thus far. According to Aishah, confirmed exhibitors thus far included but not limited to Proton, Perodua, Honda, Toyota, Daihatsu, Nissan, and various brands under the Naza Group. Volkswagen, Renault, and Subaru, absentees of previous shows, have also booked their floorspace.
Aishah further pointed out that not only are there new exhibitors participating in the show, but returning ones are putting money down for bigger floor space as well. KLIMS13 is targeting to capture the participation of 150 exhibitors occupying 30,000m2 of floor space and to attract the visit of 330,000 people. KLIMS '10 had 321,958 visitors.
Preliminary information on KLIMS13 made available to us are as follows:
Organiser: Malaysian Automotive Association
Show Manager: Interexpo (M) Sdn Bhd
Exhibition dates: 15 – 24 November 2013
Venue: Putra World Trade Centre, Kuala Lumpur
Opening hours: 11:00am to 10:00pm on weekdays, 10.00am to 10.00pm on weekends