UMW Toyota Motor surpasses 100,000 sales in 2012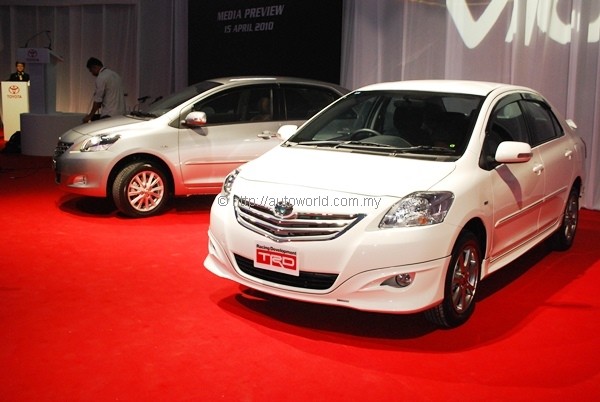 While Perodua and Proton are the two biggest sellers in Malaysia, Toyota reigns supreme outside the national car arena. Toyota is, in fact, breathing down Proton's neck at the moment, and has the number two spot on the sales charts very much in sight.
According to Datuk Ismet Suki, "Last year has been a memorable year and it was a year that UMWT is proud of. We closed the year with an all-time high sales record close to 106,600 units, out of which close to 1,500 units came from Lexus sales with a total market share of about 17% despite the challenging market condition."
Key launches of 2012 for Toyota included the all-new Camry and the uprated Hilux 2.5 VNT. The company also strengthened its hand in the hybrid market with the Prius c and a facelifted Prius, whilst the highly-anticipated 86 also made its arrival.
"Our two top models in terms of sales are the Vios and Hilux representing almost 30% and 27% respectively of total sales for last year. Despite the many product launches last year, we do anticipate this year to be another challenging year for us at UMW Toyota Motor", he added.
Toyota's achievements in maintaining strong sales for the Vios and Hilux is praiseworthy considering the number of new entries taking aim at them throughout the year. The Vios had to contend with a facelifted Honda City and the all-new Nissan Almera that specced and priced with the intention of killing the Vios. Similarly, the ever-popular Hilux is also facing stiff competition from Ford and Chevrolet's new generation pick-up trucks.
Currently, UMW Toyota Motor has 92 sales and after sales outlets including dealers throughout the nation. The company is aiming to upgrade most of its facilities to a full-fledged (3S) centre by this year to enhance sales and aftersales facilities to cater for the increasing number of Toyota vehicles.