Record sales for Volkswagen in 2012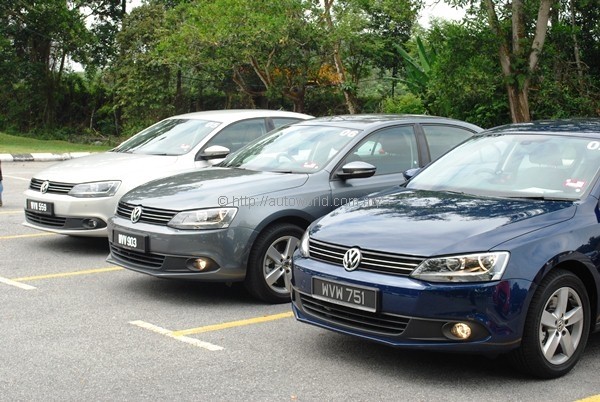 Volkswagen has been on a roll the last couple of years in Malaysia, and the brand is currently riding on an irresistible momentum of growth that sees it posting a spectacular 77% increase in sales from 7,350 units sold in the previous year to 13,000 in 2012.
With these figures, Volkswagen has captured 2.4% of the market's total industry volume in 2012, putting it in sixth position in the overall sales charts and ahead of all European brands plying their trade in Malaysia.
"Besides achieving our sales target, the year has been active for us as we introduced several new models in significant market segments, increased our dealer network, saw the introduction of the first locally-assembled Volkswagen model, the Passat, all of which has created customer confidence and consideration for the brand," said Dr Zeno Kerschbaumer, the newly appointed Managing Director of Volkswagen Group Malaysia.
A total of 11 new Volkswagen models were launched last year with the third-generation Beetle launched at the Volkswagen Das Auto Show 2012 perhaps being the biggest one of them all. The Touareg line-up was broadened to include hybrid and diesel-powered variants, whilst those with sporty tastes had three high-performance R models to satiate their appetites. The company also made in-roads in the B-segment with the Polo Sedan 1.6.
Supporting the increasing sales and expanding line-up is a growing dealership network that expanded from 12 outlets in 2011 to 22 in 2012.
More is certain to come from Volkswagen in 2013, and models that we can look forward to include the all-new Golf Mk VII and also possibly the Amarok pick-up truck. The Beetle range might be bolstered with a new 1.4 TSI twincharged variant. Having successfully introduced the Passat CKD, we might also expect one or both of the Jetta and Polo Sedan CKDs this year as well.