Korean Car Mates expands with new branch in Glenmarie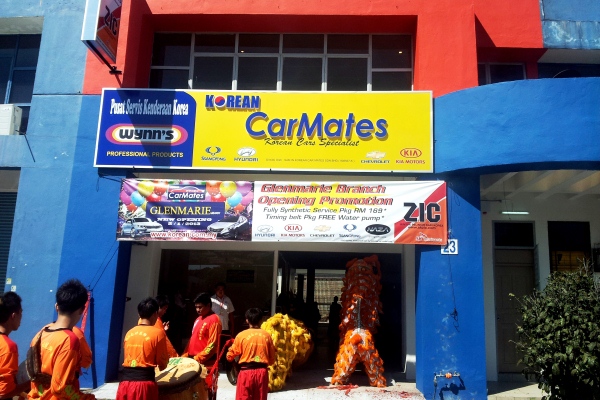 One of the most reputable Korean car specialists in town, Korean Car Mates, has extended its reach to Glenmarie, Shah Alam, with the opening of a new branch at the HICOM Glenmarie Industrial Park complementing its existing operations along the busy Jalan Ipoh in Kuala Lumpur.
The shop officially opened for business on 2 Jan 2012, and it will serve to extend Korean Car Mates' reach to folks based near the western end of Klang Valley. Its strategic location at the HICOM Glenmarie Industrial Park that is home to many other motor workshops allows easy access to customers.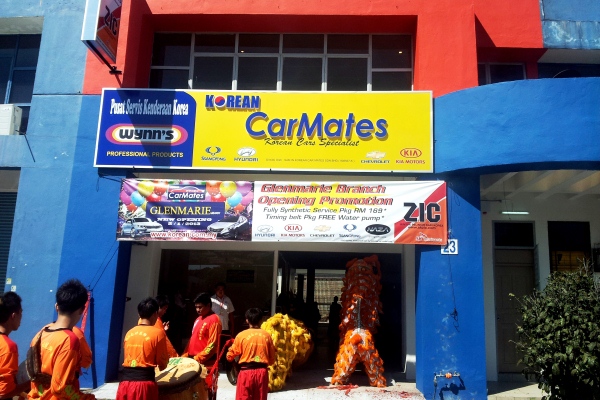 Upon arrival, customers are greeted in a simple glass-encased reception area to hand over their car keys and brief the service advisor with the relevant instructions. Those ready to wait on the spot will be escorted to a customer lounge upstairs with Astro and Wi-Fi facilities to help pass time a little more quickly.
Like the existing outlet at Jalan Ipoh, the new branch in Glenmarie adopts a similar theme of cleanliness and transparency that serve to inspire peace of mind to customers. Posters printed with estimated service costs are prominently displayed at the reception area, and the workshop is neatly arranged and brightly lit to give the image of a professional outfit ready to give your car the best care at reasonable prices.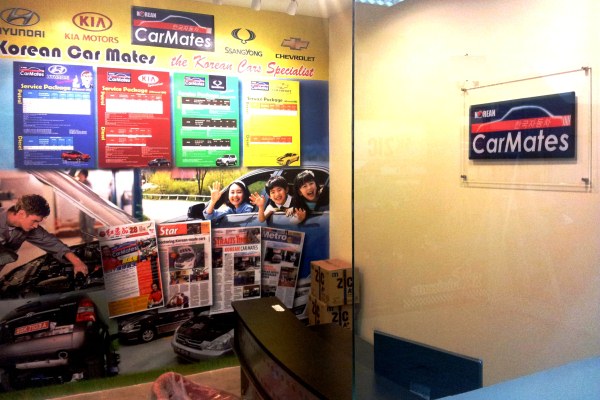 In conjunction with the new branch's opening, Korean Car Mates is offering a couple of special promotions to celebrate the occasion. A service package with fully synthetic engine oil, oil filter, and 19-point inspection is available for RM169, and takers of the timing belt packages (prices vary from model to model) will get a free water pump and a warranty of 60,000km. They are also offering RM300 discounts for rebuilding / reconditioning of automatic transmissions, and overhauling or transplant of engines.
Long term customers might want to sign up for membership packages at fees of RM199 for Gold member and RM499 for Platinum member which brings year-long benefits in terms of parts and service discounts, and also regular lucky draw prizes.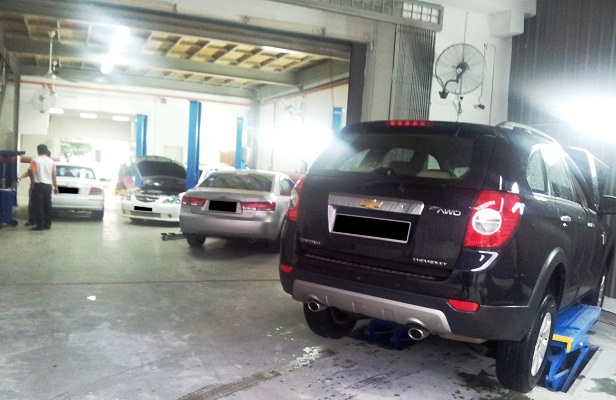 Head over to Korean Car Mates' new workshop at the following address for the best care for your Korean car!
Glenmarie:
23, Jalan Pentadbir U1/30, Hicom Glenmarie Industrial Park, Shah Alam.
Tel: 03-5569 3800
GPS Coordinate: 3.080802,101.557362
KL HQ
941, Batu 5 Jalan Ipoh, Kg Batu, K.L.
Tel: 03-6259 6778
GPS Coordinate: N 03 12'15.4″ E 101 40'30.3″
Website: www.korean.com.my
Business hour:
Mon-Sat : 9:00am to 6:00pm
Sun: Close