9 per cent sales increase for Mercedes-Benz Malaysia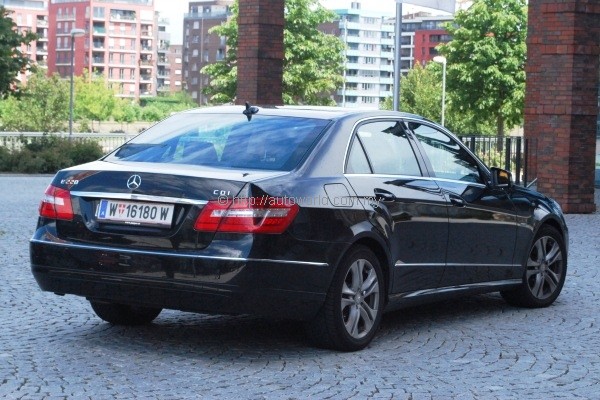 2012 turned out to be a great year for Mercedes-Benz Malaysia to look back to, with record-breaking sales of its line-up of passenger cars and commercial vehicles. From 7,400 units sold in 2011, the company registered an impressive 9% increase to record 8,085 sales last year.
"The 2012 performance is impressive and credible despite a dip in overall premium car sales in the third quarter due to market uncertainty. Our sales surged 30 per cent in the fourth quarter to power us to a strong finish to the year. Heightened demand and desire for Mercedes-Benz coupled with the confidence and continuing optimism in the economy contributed to our success in 2012," said Roland S. Folger, President & Chief Executive Officer of Mercedes-Benz Malaysia.
Breaking the figures down, passenger car sales accounted for 5,809 units, up from 5,431 units registered in 2011, a 7% increase. The C-Class and E-Class contributed the bulk of sales, accounting for some 88% of the 5,809 total. Deliveries of the C-Class went up 18% to 2,651 units, whilst the E-Class also registered an increase in sales from 2,206 to 2,453 units despite now being in the fourth year of its product life cycle.
The C-Class range was expanded last year with the introduction of a new C 180 base model, but majority of buyers continue to be pick the C 200 Elegance, accounting for more than half of total C-Class sales. Amongst E-Class buyers, the E 200 CGI is the top selling variant, followed closely by the E 250 CGI. The newly-introduced B-Class B 200 started life well since its launch in July, selling 378 units. Also new to the market is the M-Class, which saw sales grow 67% to 85 units.
Commercial vehicles recorded an even more impressive performance, improving 12% from 2011 to sell 2,276 vehicles, compared to 2,036 previously. Most of that volume came from Mitsubishi Fuso, which saw sales soar 25% to close the year with 2,180 units sold. The bigger Mercedes-Benz commercial vehicles saw a decline from 280 units in 2011 to just 96 in 2012.
Mercedes-Benz Malaysia's robust sales reflect the brand's worldwide performance as global sales figures also hit record levels. A total of 1,423,835 Mercedes-Benz, smart, and Maybach passenger vehicles were sold worldwide in 2012.
Looking ahead to 2013, Dr. Dieter Zetsche, CEO of Daimler AG and Head of Mercedes-Benz Cars said, "With our product initiative in the premium segment, we will consistently pursue our Mercedes-Benz 2020 growth strategy in 2013. With the new S-Class, the new E-Class but also the new CLA, we will present our customers a complete series of fascinating product highlights. In addition, our new A-Class will also be available in many additional markets. All of this will continue to provide us with momentum in the upcoming months."