30 win iPads in Nissan 'Test Drive & Continue to Win' campaign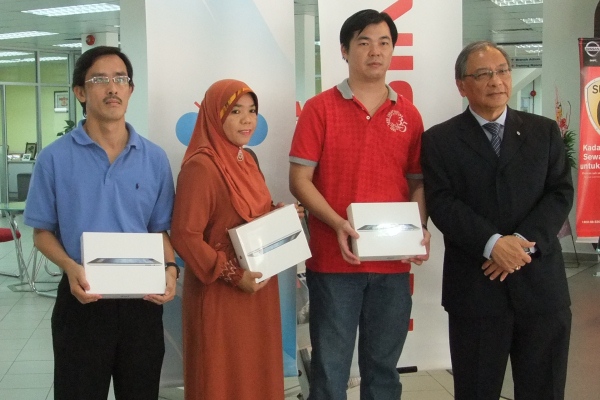 Edaran Tan Chong Motor's (ETCM) 'Test Drive & Continue to Win' which ran from July to August 2012 attracted the participation of thousands of potential customers, and 30 of them recently walked away with an Apple iPad each having been selected as the campaign's winners.
"We were overwhelmed by the response of the 'Test Drive & Continue To Win' campaign which ended on August 31, 2012. In fact, there were so many entries that it took some time for our people to collect all the entries from our Nissan showrooms nationwide and finally, we picked 30 lucky winners," said Dato' Dr. Ang Bon Beng, Executive Director of ETCM.
Each customer who test drove a Nissan during the promotional period were entitled to one entry, although those who end up buying one double their chances with a second entry. All 30 winners have been informed of their good fortune and will receive their prizes soon. Nissan is currently running a Super Zero Campaign, and customers can test-drive their favourite Nissan models at their showrooms or roadshows nationwide.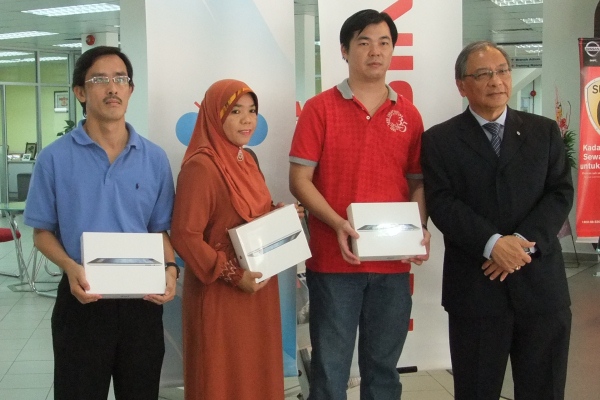 Picture: Official ETCM release.