Home
Motorsports
2012 Malaysian Rally Championship season concludes in Jempol
2012 Malaysian Rally Championship season concludes in Jempol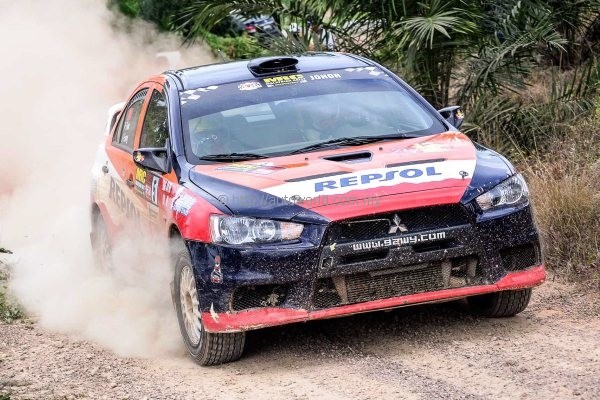 The 2012 Malaysian Rally Championship concluded its four-round season over the weekend at Jempol, Negri Sembilan, with Brian Green and Fleur Pederson officially crowned as overall champions. Taking the day's limelight, however, was Fan Fan, who won the rally building on a healthy lead earned on the first of two days.
Coming behind Fan Fan's Mitsubishi Evo X at a comfortable five-minute margin was Francis Lai's Proton Satria Neo with Mike Ariokiasamy rounding off the day's podium finishers in third place. Ahmad Shafie of Tetipad Malacca Rally team and Azmeer Yusri were fourth- and fifth-placed finishers respectively.
Entering the second day with 68km of stages to go, Fan Fan had a healthy lead from day one to fall back on, and he had the luxury of taking an easy approach to preserve his lead and win the rally. Behind him, were a clutch of drivers jostling for positions in the top ten separated by just nine minutes from each other.
In total, 18 cars out of 21 starters completed the two-day rally, and as a number of cars were struck with mechanical problems. Kenneth Koh did not have his Proton R3 crew at his disposal to fix a broken gearbox as the team placed priority in their Sepang 1000km appearance at the same weekend. Muhammad Siraj Abdullah also fell victim to mechanical gremlins in SS8, whilst Dinie Nazmies and Mohd Rafizal also had broken gearboxes to contend with. Ahmad Shafie took advantage of the three retirements ahead of him to elevate his Subaru Impreza to fourth place.
Pictures: Official Malaysia Rally Championship release.