Public EV charging stations at KLCC and Lot 10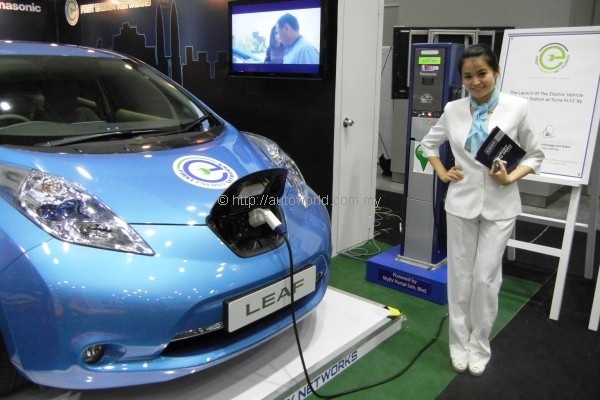 First Energy Networks Sdn Bhd (FEN), a wholly-owned subsidiary of Tan Chong Motor Holdings Bhd, has launched the country's first two electric vehicle (EV) charging stations in the multi-storey parking lots of KLCC and Lot 10 Shopping Mall. These charging stations will enable users of electric vehicles such as the Nissan Leaf.
"The launch of the charging stations is aligned to FEN's support towards the government's efforts to setup EV charging infrastructure, starting with the Bukit Bintang Pilot Program" said Reza Mutalib, Director of FEN. FEN was in fact incorporated with the sole purpose of providing an EV charging infrastructure, thus going hand-in-hand with Tan Chong's active efforts to promote electric vehicles.
In addition to providing added convenience to EV users, FEN also aims to create greater public awareness on the benefits of EVs by decorating the areas around the charging station with infographics that highlight various benefits of EV usage both in terms of costs and carbon emissions.
As the first two shopping malls in Malaysia to be equipped with EV charging stations, the strategic location of both Suria KLCC and Lot 10 will provide the public the opportunity to view operational charging stations. The charging station at KLCC is equipped with an EV charger from Panasonic while the charging station at Lot 10 is equipped with an EV charger from Greenlots.
Usage of the charging stations will be free at this stage, although it will be commercialized eventually. FEN and the Government are currently working on the pricing mechanism and also the relevant hardware to manage and support payment by consumers. There remains a long road to the widespread use of electric vehicles in the country, but the presence of public charging stations is a huge step in the right direction.