63,000 Toyotas in Malaysia affected by power window recall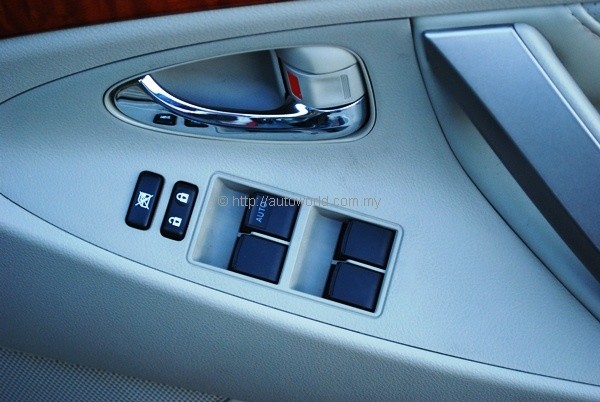 Toyota Motor Corp (TMC) recently announced a worldwide recall of 7.4 million of its vehicles of various models to rectify an issue pertaining to its driver's side Power Window Master Switch (PWMS). Local distributor UMW Toyota Motor has since followed up with its own announcement declaring that 63,083 units of Toyota vehicles sold in Malaysia by the company are part of the campaign.
According to official materials from TMC, the driver's side PWMS may experience a "notchy" or sticky feel during operation which may be caused by an uneven application of the grease during the switch assembly process at the supplier. In affected vehicles, frequent operation of the switch may cause the grease to carbonize and deteriorate in its lubricating properties.
The MacGyvers among us who attempt to self-rectify the problem using by spraying WD-40 might create further problems. TMC's official release warns of possible melting of the switch assembly (fire hazard) when commercially available grease is applied to smoothen the sticky feel during operation. According to Toyota Motor Sales, U.S.A., rectification of the issue will involve application of special fluorine grease.
Here in Malaysia, Toyota models affected by the recall are the Camry, Corolla Altis, Vios, RAV 4 and Yaris produced between 2006 and 2010. No other Toyota and Lexus models sold by UMW Toyota Motor produced before 2006 and after 2010 are affected by this campaign. UMW Toyota Motor will contact all affected customers to coordinate the relevant inspection and corrective measures on their vehicles. The entire process is expected to take about an hour.
Customers may also contact Toyota free-phone 1800-8-TOYOTA (869682) for further information or assistance.