Free outdoor accessories for Chevrolet Colorado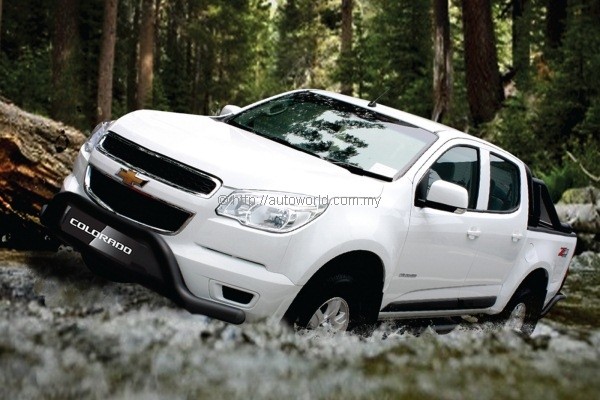 Naza Quest is offering a complete set of Adventure Accessories worth RM6,000 to buyers of the Chevrolet Colorado 2.5 LT and 2.8 LT manual transmission free of charge while stocks last.
The accessories include a durable powder coated front nudge bar, rugged rear yak bar, a full size sports bar, custom built side step, a multipurpose 10.0L jerry can , spare wheel carrier and a tough all weather canvas spare wheel cover.
Chevrolet offers the Colorado to Malaysia in three variants – 2.5 LT manual, 2.8 LT manual, and 2.8 LTZ auto. The automatic model is not entitled to this accessory package, so here comes a good reason to go for stick shift.
Pictures: Official Chevrolet release.