UMW Toyota Motor officially launches new Bukit Raja B&P centre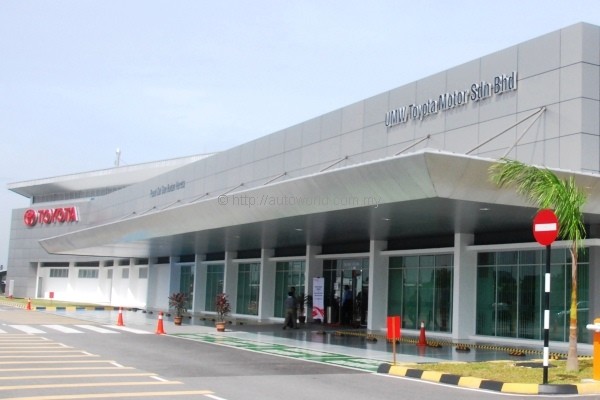 UMW Toyota Motor Sdn Bhd has officially launched its new Body & Paint Centre situated in the midst of its RM200 million Integrated Quality Hub (IQH) in the Bukit Raja industrial area in Klang. Operating since May this year, the new flagship B&P centre occupies 5.7 acres of the IQH's total 87.5-acre plot.
The IQH was launched last year as an integrated facility to conduct all relevant pre-delivery activities on vehicles before they are sent to their respective outlets. According to UMW Toyota, the main objective of the hub is to improve delivery lead time to allow customers receive their vehicles as fresh as possible from the factory.
Still to come in the IQH premises will be a Production Parts Warehouse scheduled to start operating in the first half of 2013. Apart from that, the IQH is also housing a 2.1km test track, a Centralized Vehicle Stockyard, and an Accessory Centre.
Speaking at the launch ceremony today, UMW Toyota President Datuk Ismet Suki said, "The opening of this Body & Paint centre today further strengthens our commitment and providing the best possible ownership experience for our customers."
The new centre takes over the Body & Paint operations that used to be based in UMW Toyota's service centre in Sungai Rasah, although for convenience's sake, customers can still check-in their vehicles at Sg Rasah from which they will be delivered to Bukit Raja.
"The Body & Paint Centre is specially designed to be environmentally friendly and has met all the environmental requirements that will particularly enhance UMW Toyota Motor's after sales service experience for our customers as it is designed to meet their expectation of high quality repair works within the shortest possible time frame," Datuk Ismet added.
The new facility will serve as the model and training centre for other Toyota B&P centres in Malaysia. It is manned by a 65-strong crew and is equipped with 42 work bays, 4 paint booths, 6 frame aligners, and a computerised chassis-measuring system to ensure a high standard of structural repair. It is equipped to serve the needs of both Toyota and Lexus vehicles, although higher standards of procedure and materials are applied for the latter. The centre has an annual capacity of over 6,150 vehicles per year.