Spec upgrade offer for Chevrolet Cruze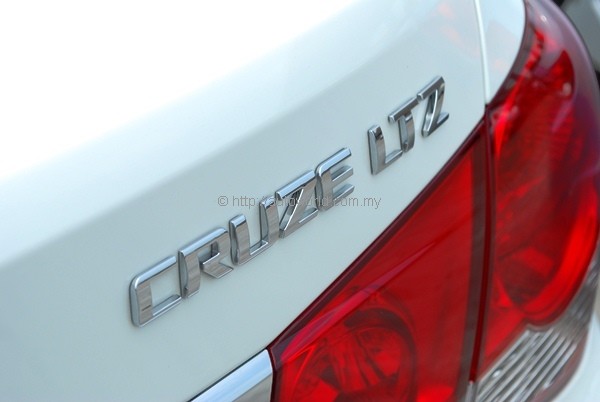 Naza Quest Sdn Bhd is offering buyers of the Chevrolet Cruze a complimentary upgrade of their vehicle to the better-specced LTZ trim while stocks last. Unlike the existing Sport version, additional items on the Cruze LTZ's specs sheet go beyond its bodykit and 18″ rims. New items to note include push-start button and cruise control, meaning this is a proper trim upgrade.
We have examined the Cruze LTZ trim in person last year during our trip to the Bangkok Motor Show, and pictures from that trip are attached with this article to give you a closer look of the LTZ trim's additional features. It is unfortunate, however, that our test car's 2.0-litre diesel powerplant didn't make the trip as well, and that means we continue to get the 1.8-litre Ecotec engine with 140hp and 176Nm.
The new Cruze LTZ is now available from Chevrolet's network of 26 dealers in Malaysia, and as part of the promotion, it is priced on-the-road at RM104,716.40 before insurance as per the LT. Like all Chevrolets, the Cruze LTZ is offered with a 3-year/100,000km warranty. This is a one-off offer from Naza Quest, and it is only valid while its limited stocks of the LTZ last.