Honda City MC 2012 Test Drive Review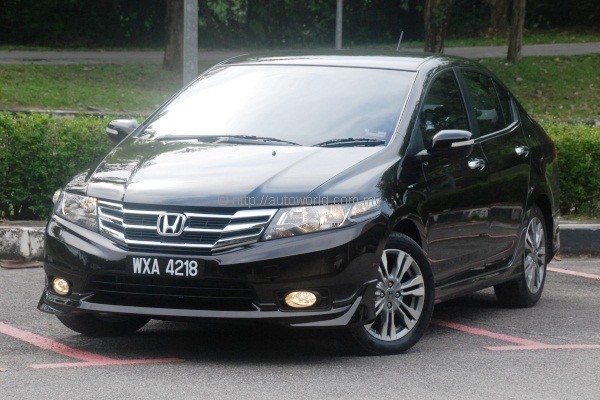 Facelift exercises come in many degrees ranging from the minor and purely cosmetic tweaks to extensive engineering alterations. However, when changes worth highlighting include the addition of a little 'Eco' light in the instrument cluster, the likelihood is that precious little has been tweaked from the original product beyond aesthetic touches.
The Honda City, now in the fourth year of its model cycle, received its customary mid-life update in June this year, and a quick glance across its specs sheet show little has been changed from the original that was met with commercial and critical success. When the current generation City arrived in 2008, it was a class-leading preposition with its 5-speed automatic transmission and a well-tuned 1.5-litre engine delivering 118hp and 145Nm.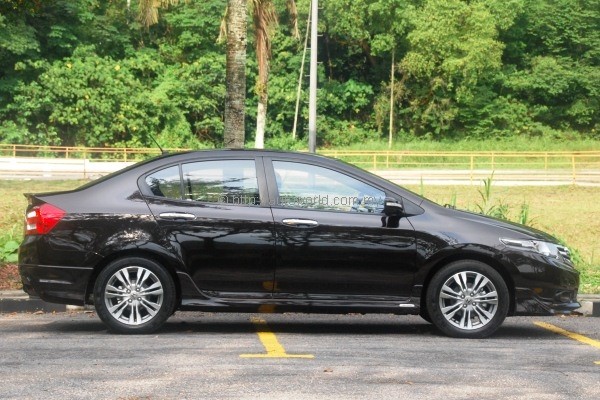 Little of the third generation City was changed from the pre-facelift launched in 2008.

The competition has since gotten stiffer, but Honda clearly retains a high level of confidence in its biggest seller by making only minimal alterations to what has been, so far, a winning formula. There is the customary new tail light, alloy rims, and bumpers to give a refreshed appearance. Changes are even more subtle inside, with only the new blue-lit instrument panel worth mentioning along with its 'Eco' indicator to highlight economical driving habits.
Safety has been boosted with the addition of ISOFIX child-seat mounts as standard fitment along with Vehicle Stability Assist (VSA) exclusive to the more expensive Grade E variant as tested here. They join existing safety kit that includes ABS, EBD, dual airbags, and side impact beams, all standard items in both variants. The rear centre passenger gains a three-point seat-belt, though the back seat reclining feature that was previously available had to be sacrificed as a result.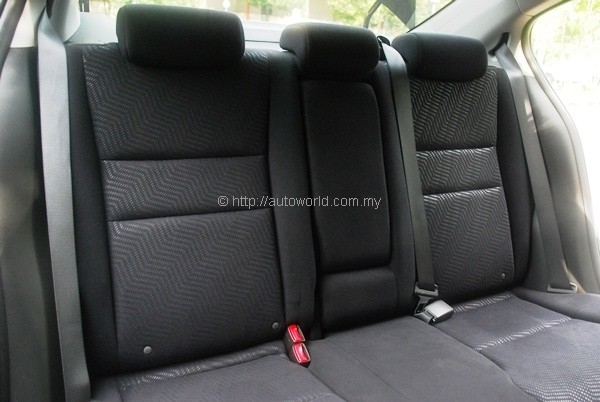 Reclining rear seats sacrificed to accommodate three-point belt for centre passenger.

As tested, the City in Grade E spec can be yours for RM90,980 with insurance, a RM1k increase from the pre-facelift model. Our test car is also equipped with RM4,120 worth of options that includes a full Modulo body kit set, duck tail rear spoiler, and illuminated side steps. There are other accessories to choose from, but the only boxes worth ticking would be the RM200 washable trunk tray and the child seats if you have little ones.
Stepping inside, we find ourselves in a cabin that is spacious and well-designed even if it is not decked with the best grades of plastics that you can find. Honda rarely gives us any reason to criticize its cabins, and the City continues that fine tradition by laying out its dashboard in a simplistic and easy-to-operate fashion. Most of the basics are done right, and space is well-allocated with ample leg room for the rear passengers, and 506 litres of luggage space in the boot.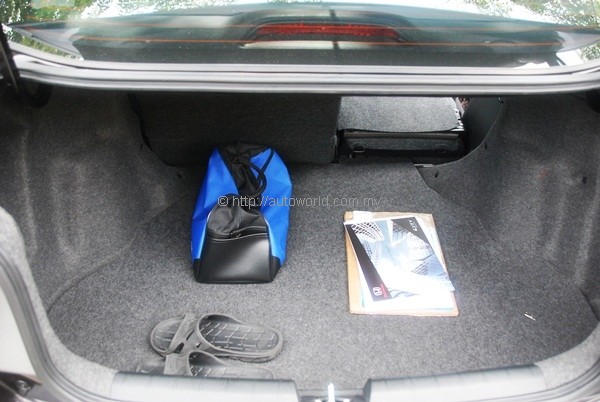 506 litres of boot space enough to rival C-segment cars.

Ergonomics are almost spot on, with all relevant controls easy to view and reach, although some criticism must be reserved for the built-in audio head unit that does not have numbered buttons for its memory function. You have to browse through your favourite channels sequentially, and programming them into the system in your preferred order is not exactly straight forward for a first-time user. This little quibble aside, the City as a whole is a pleasant and easy car to live with.
It is also decently competent on the move, although more and more rivals are getting the Honda's measure in terms of overall refinement and dynamics. The City still tops in ride comfort, which convincingly irons out surface imperfections, but isolation of noise, particularly from the engine room, can use further improvement.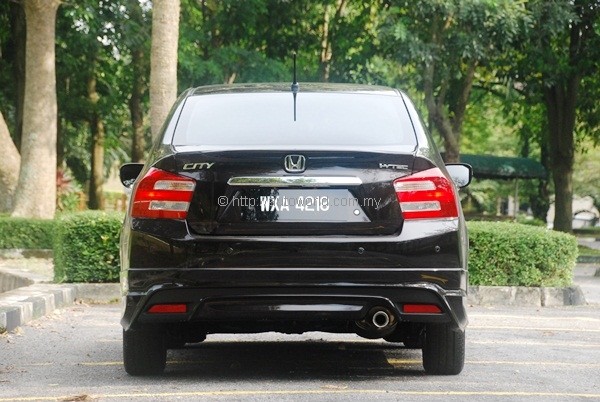 The new Honda City's rear.

Unlike its VTEC screamers, Honda's L15A i-VTEC that powers the City is not exactly a lusty revver, with post-4,000rpm acoustics hardly inspiring. It is quite capable of supplying the City with enough speed to put our new AES cameras to work, but problem is that this engine also delivers most of its goods higher up the rev range, and the transmission often needs to kick down two ratios for brisk progress. This is an engine that needs to rev, but does not exactly give the impression of loving it.
Despite having to fend off a more competitive B-segment market, Honda has resolved not to substantially alter the City's package by making only fleeting changes to the car. The most crucial enhancement would be its warranty, which is now stretched to five-years unlimited by mileage. Owners will also enjoy six labour-free services in the first 100,000km of ownership. These aftersales benefits, together with Honda's strong residuals, are perhaps your strongest reasons to continue choosing the City.