Ford Ranger T6 2.2 A/T Test Drive Review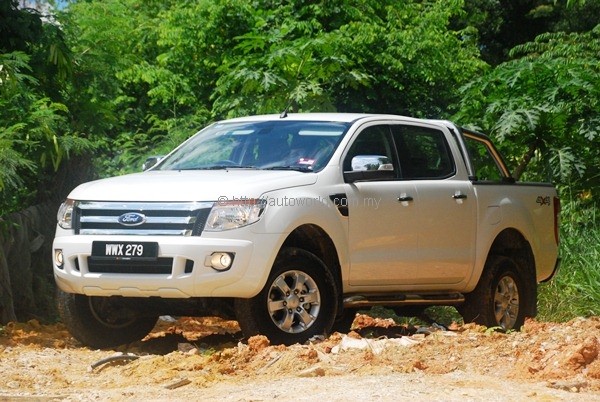 The original Ford Ranger was responsible for opening up Malaysia's pick-up truck market and expanding their market reach beyond contractors and vendors to private and lifestyle buyers. Every modern pick-up truck on the road today owes its existence to the first Ford Ranger, but yet the nameplate synonymous with the segment today is the Toyota Hilux.
The previous generation Ranger that was sold from 2007 until its recent discontinuation had a far less distinguished existence than its predecessor. It was way too busy playing catch-up with the Hilux and a host of other Japanese trucks that have since spawned following the original Ranger's success. The newly-launched Ranger T6 aims to put Ford back on top of the pick-up truck hierarchy, and as we can see, very few stones have been left unturned for this purpose.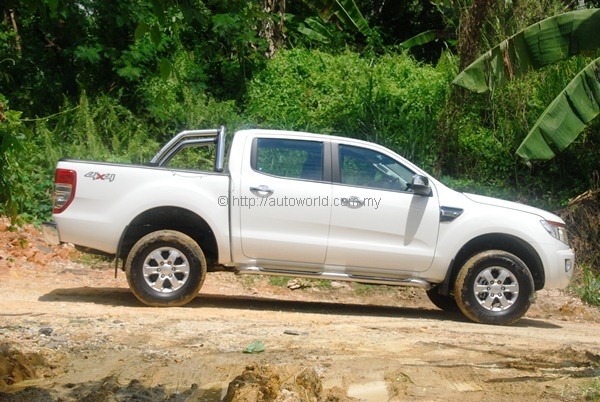 The Ranger T6's body is now the longest among pick-ups.

Exterior
Ford attacked almost every angle possible in making the new Ranger significantly better not only compared to the previous one, but also every other truck in the market as well. Its waistline is now bloated to measure 5,359mm by 1,850mm, and unladen, it stands 1,815mm tall. Only the Chevrolet Colorado matches the Ranger's overall size. Chevy's similarly new pick-up truck is slightly shorter in length than the Ranger, but is nevertheless wider and taller.
The Ranger's gargantuan proportions are well-matched by its imposing muscular styling. After experimenting with soft curvy design lines with the previous model, Ford has returned to the boxy pick-up look to further emphasize the new truck's machoness. It is a big truck, and makes no effort to hide its size, creating impressive road presence. You won't mistake it for anything else on the road, not even its mechanical twin – the Mazda BT-50.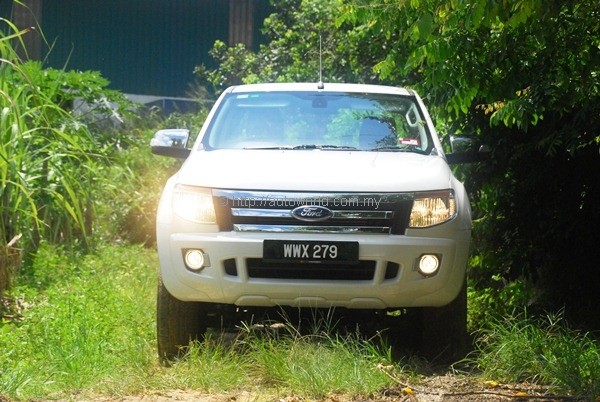 Be mindful of the Ranger's gargantuan dimensions in tight spaces.

Interior & Equipment
Inside, Ford has put together a cabin to be envied by class rivals. The G-shock-inspired dashboard looks sophisticated, and the materials used to put it together feel appropriately tough without appearing commercial-grade. Meanwhile, rear passengers enjoy leg room that is almost unheard of among pick-ups, enough to rival compact passenger cars.
Equipment levels make for similarly impressive reading as well. Standard equipment for all variants include dual airbags, ABS, EBD, brake assist, immobilizer, and cruise control. Audio system is linked to a 4.2″ colour LCD display with connectivity for USB, iPod, and Bluetooth. We will review the base spec 2.2 XLT manual at a later date, but our 2.2 XLT auto test car, priced RM6k dearer than its manual sibling at RM95,888, further adds auto headlights, auto wipers, and electrochromatic rear view mirror. There are even more goodies awaiting in the RM116,888 Wildtrak 3.2 model that is said to have sold out its allocation of stocks for 2012.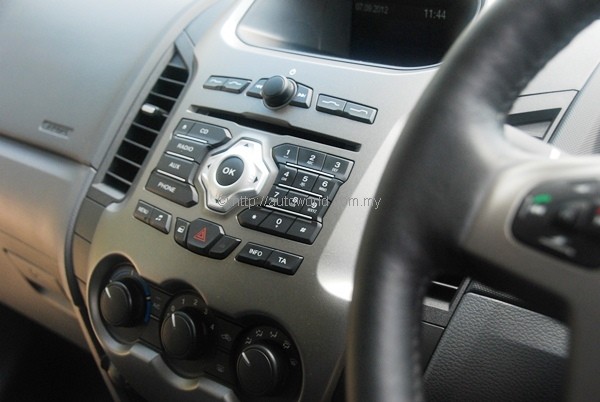 Centre stack is said to be inspired by Casio's G-Shock watches.

Driving Experience
The engineering brief to create the new Ranger was extremely ambitious, and this can be clearly seen when one gets behind the wheel and put it on the road, or even off it. It packs an incredible blend of on-road civility and off-road toughness that no other pick-up currently in the market manages. Refinement levels are impressive even by passenger car standards with noise levels impressively subdued.
Performance leaves little to be desired either, as the highly-advanced 2.2-litre engine's grunt convincingly punches well above its weight to bloody more than a few 2.5-litre noses. The unit is impressively refined on the move, and coped admirably well with the Ranger's sizable two-tonne mass.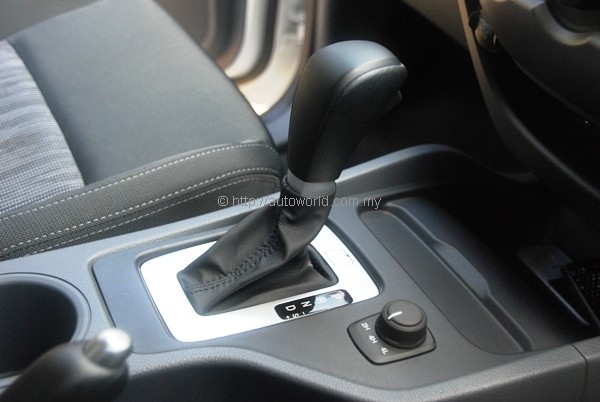 6-speed auto transmission is another class-leading feature. Shifts smoothly.

The lower capacity engine also entails benefits in fuel economy and your annual road tax bills, but there is a slight price to pay in the form of turbo lag. Getting a 2.2 to perform like a 2.5 means higher boost levels, and variable geometry turbo or not, this means additional spooling is needed before the turbo rams enough air into the combustion chambers to deliver the added power. The Ranger's lag is not crippling, but it is noticeable, and must be accounted for when attempting to overtake especially in the automatic transmission guise of our test car.
Off the road, the Ranger holds itself together rather well, and impressively so when one recalls how refined and immaculately it behaves on road. Indeed, Ford's greatest achievement with Ranger is how it was able to simultaneously push the envelope on both refinement and ruggedness to create a truly well-balanced pick-up. Rough surfaces are handled with authority and there is an overwhelming sense of solidness every time we drove over rough patches of ground.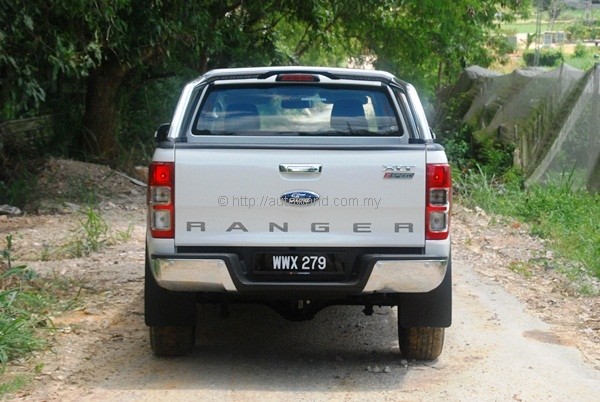 Ford has maintained the boxy look to emphasize the new Ranger's size.

Verdict
Although demand for the top spec 3.2 Wildtrak has far outstripped demand, it is the 2.2 XLT automatic variant of our test car that is unsurprisingly the biggest volume seller of the range. This itself is an indicator on how far the pick-up truck market has come since the original Ranger's time, when automatic transmission in this segment is a concept that is unheard of, laughed at even. Today, automatic transmission is the majority-preferred choice amongst Malaysian motorists, including truck buyers.
With the new Ranger, Ford has effectively shifted the goalposts in a segment which it was responsible for pioneering all those years ago. As the reach of pick-up trucks now extends to both private and commercial buyers, the need to balance civility with ruggedness becomes more prevalent than ever, and that is precisely what the new Ranger has accomplished. Rival product planners have their work cut out for them.