Perodua owners give thumbs up to Tweckbot service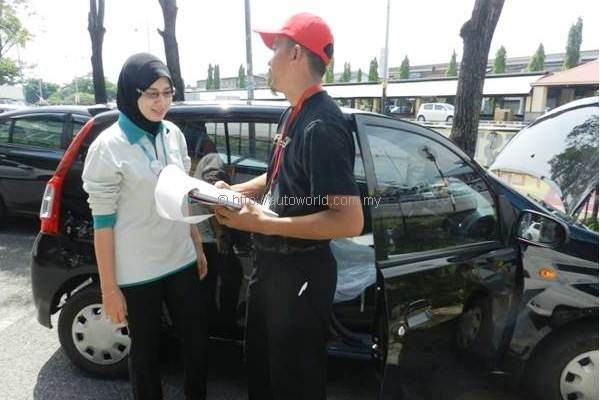 Technology offers a multitude of possibilities in simplifying our lives, and in the case of Perodua owners, it is even possible to summon a team of technicians right to your door step to perform comprehensive checks on your car by using Twitter and free of charge.
The Perodua Tweckbot service sends mobile technical teams around to the country to perform free 20-point vehicle inspections for Perodua vehicle owners. The service is usually activated prior to festive periods, just before most owners embark on grueling outstation trips back to their hometowns.
First launched in July 2011, the Perodua Tweckbot team can be reached on its @MYPerodua Twitter account, and customers can make an appointment simply by tweeting to this account. The service has received positive feedback from owners, who appreciate the convenience of having the safety checks performed at almost any location to their convenience.
"We are very encouraged with the many positive responses from our customers in the northern, east coast and southern regions since the launch of our Tweckbot service on 13 July 2012," Perodua Managing Director Datuk Aminar Rashid Salleh said.
"Other feedback received from customers include why their housing areas or work place areas were not covered by the 5 Tweckbot teams when they visited their town," he added.
Most recently, the Tweckbot team visited Kulai, Senai and Johor Bahru last weekend and will also be visiting selected locations in the Klang Valley this weekend, stopping at Taipan USJ on 3 Aug, Jelatek and Keramat on 4 Aug, and Sg Buloh and Kota Damansara on 5 Aug.
Pictures: Official Perodua release.
See also:
– Free inspection for your Perodua just a tweet away
– Perodua puts Tweckbots to the streets again
Further Details:
– Perodua car prices and specifications in Malaysia
– List of official Perodua dealerships and service centres