Bermaz apprentices graduate from training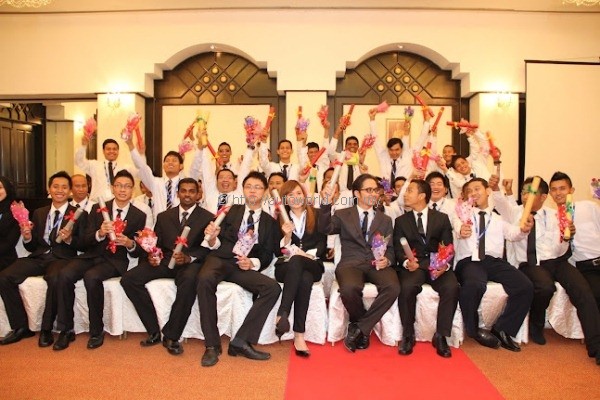 Bermaz Motor Sdn Bhd recently organized a convocation ceremony to mark the graduation of trainees from three of its training programmes of various skill and qualification levels, namely Retail Management Trainee (RMT), Mazda Apprenticeship Program (MAP) and Recognition of Prior Achievement (APA).
The RMT programme consisted of eight university graduates from different educational backgrounds. The eight trainees were rotated through various departments within the company to learn the fundamentals of retail management business in the automotive industry, and they have been awarded with an Advanced Diploma in Automotive Retail Management from the Institute of Motor Industry (IMI) Awards, UK.
Meanwhile, MAP is a vocational type training programme aimed at SPM leavers, giving them training and exposure in basic vehicle maintenance. The first batch of MAP trainees were recruited in April 2010 and completed their training two years later. During the training duration, they were given theory and practical training at the Mazda Training Centre in Petaling Jaya. They also received a certificate from the Institute of Motor Industry (IMI) UK Level 3, SKM 3 & Mazda Master Fundamental.
Finally, the APA award gives recognition to any individual who can demonstrate skills that have been outlined in the National Occupational Skills Standards (SKPK) based on previous experience and achievement held. There were nine experienced and skilled candidates from Bermaz who were selected to receive this certificate from the SKPK without undergo any formal training.
The graduation of these young trainees are an indication of Bermaz's confidence and commitment in its investment in the Mazda brand. The success of these programmes allow Bermaz to groom a trained and talented workforce in its efforts to build the Mazda brand from strength to strength in Malaysia. Bermaz plans to keep these training programmes ongoing, so if you're looking for a career in the automotive industry, this is one place to apply.
Pictures: Official Bermaz release.
Further Details:
– Mazda vehicle prices and specifications in Malaysia
– List of official Mazda dealerships in Malaysia