Taxi hailing app for iOS and Android devices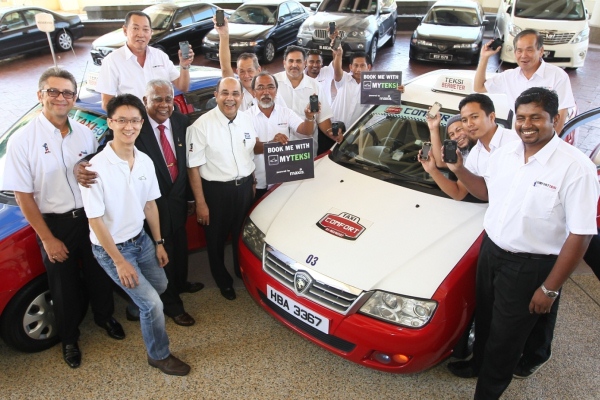 There are apps for almost everything these days, and Malaysian commuters can now turn to their mobile devices just to hail a taxi. The new MyTeksi application is the first of its kind in Malaysia allowing commuters to summon a taxi to their position at the tap of the touchscreen.
The service is powered by Maxis' Machine-to-Machine (M2M) technology, and it is available for download into smartphones and tablets using iOS or Android operating systems. The service is also accessible by SMS. Passengers booking a taxi with the service will be matched to the nearest available taxi with almost instant confirmation of pick-up.
"Taxi passengers using the MyTeksi iOS app, Android app or SMS service would be able to get confirmation on their request within three minutes. In addition, they are given the taxi number plate, name of the driver, estimated time of arrival, and the estimated fare in advance, ensuring safety and transparency", said Chew Wei Chuan, MyTeksi's General Manager.
Although just launched for passengers, taxi drivers have been using the app since 2011 to receive bookings. Currently, majority of taxis under this service are operated by Comfort Taxi, although other major taxi companies, associations and cooperatives are in the midst of coming in.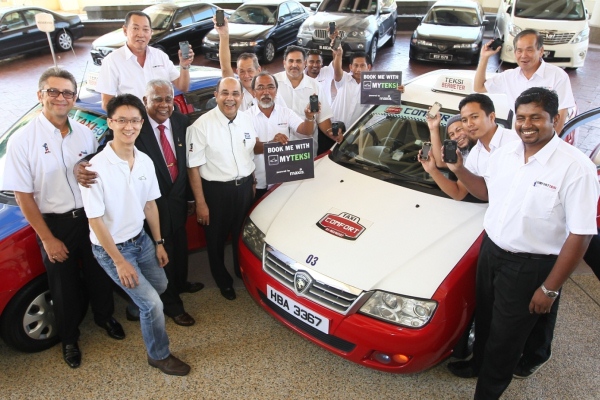 MyTeksi's iOS and Android application can be downloaded for free. For bookings via SMS, just send an SMS to 36881 with the following information (standard SMS charges apply):
"TEKSIPick-up Address#Drop-off Address#Remarks"
Example: Teksi Jaya33 PJ #Mid Valley #Waiting at lobby
Passengers using the MyTeksi iOS and Android app will enjoy a RM2 waiver on their standard taxi booking fee until 30 June 2012. Taxis are currently available in the Klang Valley, and can be booked 24-7, 365 days! Visit MyTeksi.com to learn more.
KON