Lamborghini KL opens new outlet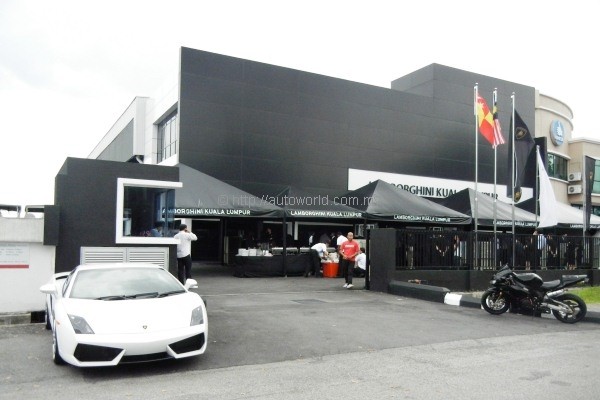 Italian supercar manufacturer Automobili Lamborghini has opened a new 3S (sales, service, spare parts) centre at the Temasya Industrial Park in Glenmarie, Shah Alam. The new outlet replaces the previous location in Bandar Sunway, and is a key part of the company's strategy to improve overall brand experience and to grow its global sales network.
Stephan Winkelmann, President and CEO of Automobili Lamborghini S.p.A., said "Kuala Lumpur itself has shown some very encouraging growth for the marque and with improving economic conditions in Malaysia and around the Asia Pacific region, I am confident that we will see an increasing demand for our range of Lamborghini supersports cars."
Though Lamborghini vehicles are often priced more expensive than bungalows they have not been short on buyers in recent years. Lamborghini Kuala Lumpur sold 21 units in 2011, and that number looks set to grow even further as 39 orders have already been collected for the all-new Aventador alone. The recently launched Gallardo Malaysia Limited Edition has found eight takers thus far.
Supporting this impressive growth of sales, the new 3S centre is accordingly upgraded with more service bays and improved space usage and efficiency. After sales services of the centre are also open to Lamborghini vehicles brought in by parallel importers.