GT Radial – Tyres for the value conscious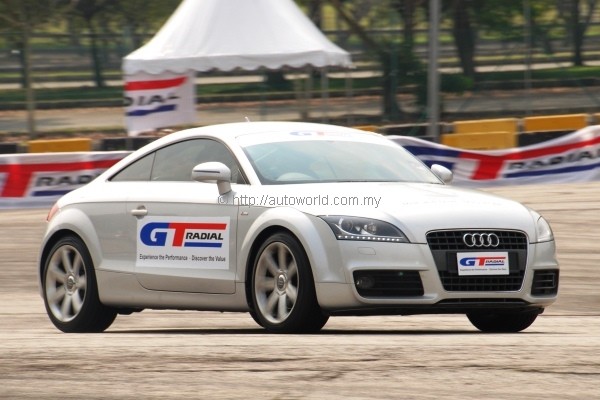 Founded in 1951, Indonesia-based PT Gajah Tunggal is no newcomer to the global tyre industry, although it wouldn't be surprising if this is the first time you've ever heard of that name. Chances are, however, you would instead be more familiar with the brand GT Radial, which the company started in 1993.
Produced from six locations, five in China and one in Indonesia, GT Radial tyres today are exported to 100 countries worldwide and the brand has a wide range of products for the passenger car, 4×4 and commercial vehicle markets. In the tyre world hierarchy, the company sees itself as a mid-range brand offering value-driven products without being cheap on quality.
In Malaysia, GT Radial markets the Champiro series tyres for passenger cars, Savero G1 all-terrain tyres, and Maxmiler CX for commercial vans. The Champiro range consists of the HPY and HPX ultra high performance tyres, BAX 2 high performance tyre, and Eco everyday comfort tyre. The first GT Radial tyres that entered Malaysian shores arrived in 1999, and since then the company has mainly been focusing on the replacement tyre market.
Recently, however, it moved into the OEM game by supplying its Champiro BAX 2 tyres for Proton to fit into the Exora Bold and Prevé. Both these cars were part of an exercise as part of a two-day Ride & Drive programme organized by GT Radial to showcase the capabilities of its tyres to members of the media and other invited guests. Other cars on the day's menu were the Audi TT, Volkswagen Golf GTI and Perodua Myvi.
Our first exercise was in the TT and GTI shod with the HPX and HPY tyres. We were tasked to take a long sweeping right hander littered with sand and pebbles, and the take home of that exercise was the absence of tyre squeal despite less than ideal terrain. From there, we moved on to lane change and slalom exercises in the two Protons. Yours truly had three goes in the Exora, and while the MPV's height and weight ultimately told in towards the last cone of the slalom, there was definite grip coming from the tyres.
Finally, we took the wheel of a base spec Perodua Myvi 1.3 auto with no ABS in a wet braking exercise. What can we say, after a quick crash course in threshold braking, we were able to effectively stop the Myvi without skidding on the watered surface.
The above three exercises were too quick and brief for us to give a final verdict of the tyres, but impressions are positive. With prices said to be comparable to local brands such as Silverstone, GT Radial products are worth considering for the value-conscious customer. They are probably better than dirt-cheap tyres from China, but Goodyear and Michelins they are not.