Home
Motorsports
Malaysian team to race in Lamborghini Super Trofeo Asia series
Malaysian team to race in Lamborghini Super Trofeo Asia series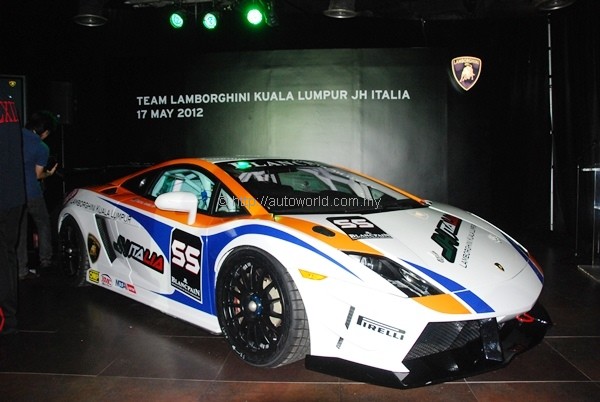 The upcoming Lamborghini Blancpain Super Trofeo Asia one-make-race series will feature the participation of a Malaysian team spearheaded by a Malaysian driver. Lining up on the grid for the series' first leg at Sepang on 26-27 May will be Rizal Ashram Ramli representing Team Lamborghini Kuala Lumpur JH Italia.
Rizal, a motorsports veteran with 20 years of experience local and abroad, will be competing in the Lamborghini Super Trofeo, a lightened version of the Gallardo LP560-4. According to Lamborghini KL, with the exception of a stripped out interior and minor upgrades, the Super Trofeo is in fact mostly identical to the road-going LP560-4.
The Super Trofeo series has enjoyed three successful seasons in Europe since 2009, and it comes to Malaysian soil for the first time as part of the Asian tour that will eventually take it to Fuji, Ordos, Zhuhai, Penbay, and Shanghai for the grand finale in November. Rizal and co will have to contend with challenges of competitors from Singapore, Thailand, Hong Kong, Taiwan, Japan, and China.
According to Lamborghini's official release, the series is open to Gentlemen drivers who compete in two separate 50-minute races at each stop, following 35 minutes of qualifying. Each team can comprise of up to two drivers, but there is a mandatory change of driver, so it will be interesting to see who Rizal changes with.