Nissan Latio – An Owner's Perspective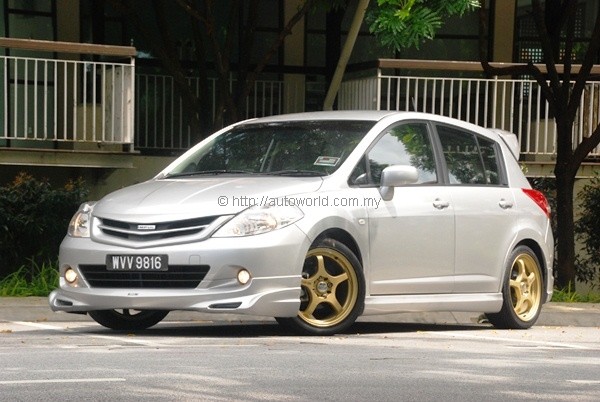 To give you a broader view on the merits and flaws of the Nissan Latio, we invited one of its owners to have a go in our test car and speak her mind. Ms Tan is a 27-year-old banker who drives a pre-facelift Latio 1.6 ST sedan. In about two years of ownership, Ms Tan has clocked more than 50,000km in her Latio, which she primarily uses for the urban commute to work in downtown KL and the occasional trip to her hometown in Johor Bahru.
Initial Reactions
Ms Tan's initial reaction was that our Latio Sports Tuned by Impul test car looked pretty good in comparison to her base-spec 1.6 ST sedan. Getting inside, she was less impressed by how the cabin has changed little from her pre-facelifted car although she noted that the dark interior trim looks better than the beige finish found in her car.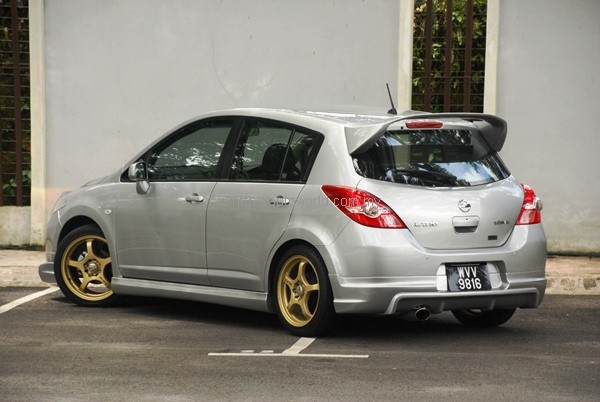 She also complimented the enhanced looks of the Impul kit.

Likes & Dislikes
Tan was remarkably quick in pointing out the sprightly performance of our test car. This is usually what happens when you test a car which is the same model as yours but with different powertrain settings. Minute differences can be instantly felt, and our guest reviewer undoubtedly enjoyed the 18hp and 21Nm advantage that our test car boasts over her daily ride.
What she did not enjoy, however, was the humming noise of our test car's Impul Blast-II sports exhaust. This reaction is not unexpected from someone who bought the Latio with comfort in mind. It was therefore surprising that our guest reviewer had no complaints of the harsher ride quality of our test car. She was able to glean that our test car is bumpier than her own car, but not to a degree that she couldn't live with.
Unlike most female buyers, our guest reviewer made the decision to pick the sedan model for its boot space. Opening the tailgate, she found the Latio hatch's luggage volume satisfactory, and the ability of the rear seats to slide forward and back to increase that volume is a very welcomed bonus.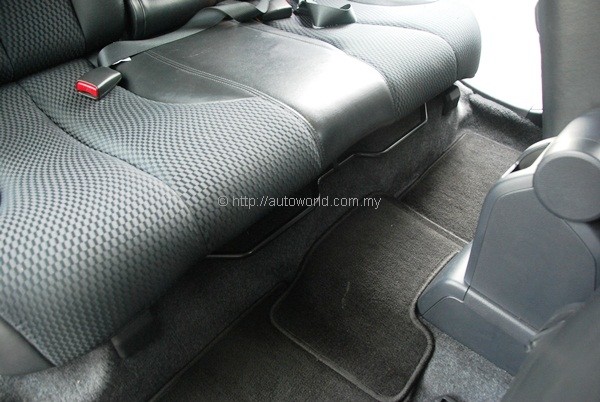 Seat adjustment is a feature that our guest reviewer appreciated.

Verdict
Previously an owner of a Proton Waja 4G18, our guest reviewer has no regrets switching over to the Latio. That her car is devoid of many creature comforts, a usual criticism we level to Nissan test cars, is a complete non-issue to her. She also appreciates her car's miserly consumption, and maintenance has generally been affordable. Her only complaint is that servicing is rather slow – even minor servicing takes in excess of three hours.
Further Details: Nissan Latio official prices and specifications