Shell Helix roadshow @ Danga City Mall, 20-22 April 2012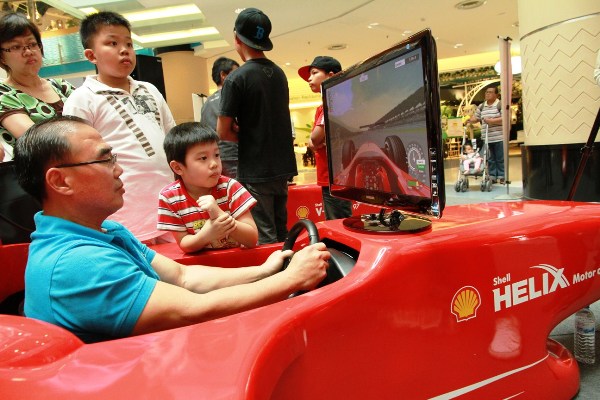 Shell Helix is organizing the 'Get Your Heart Racing' roadshow at Danga City Mall in Johor Bahru on 20 – 22 April 2012. The roadshow will operate from 10:00am to 9:00pm daily, and visitors can participate in the Shell Helix Kinect Challenge amongst many activities.
Participants of the Shell Helix Kinect Challenge stand to win prizes like a Microsoft Xbox gaming console with Kinect motion sensor worth RM1,700, a Sony PSP mobile gaming unit and Shell Helix motor oils. Those who manage to raise their heart rates to certain levels will win Shell Helix premiums and rebate vouchers.
Other activities include the Shell Ferrari F1 simulator, and those who purchase packs of Shell Helix motor oil at the roadshow will be invited to participate in the 'Get Your Heart Racing' contest for a chance to be one of five Malaysians to win an all-expense paid VIP trip to Italy worth in excess of RM20,000.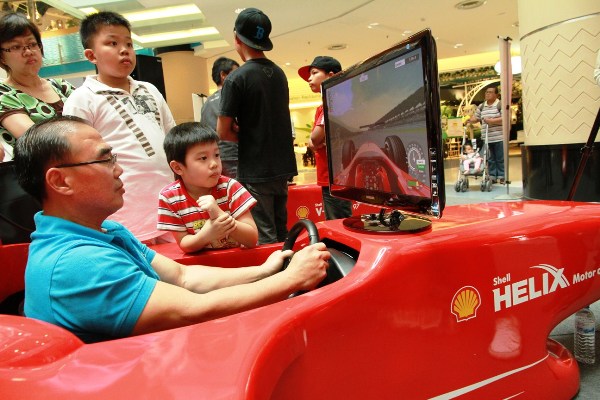 The contest, which runs from 15 March to 31 May 2012, is open to customers who purchase a four-litre pack of Shell Helix Ultra fully synthetic motor oil or from the Shell Helix HX7 synthetic technology range that includes the HX7, HX7 E and HX7 Diesel. Customers have to count the number of Shell Helix words in an image on entry form and submit their entries at selected Shell stations, authorised workshops or by mail with proof of purchase.
Fifteen lucky finalists take part in the fun-filled Shell Helix Finale Challenge in July 2012. Five lucky winners will then get to embark on a trip of a lifetime, which includes a visit to Maranello, the home of Ferrari; shopping in Milan; and catching the Italian Grand Prix at Monza in September.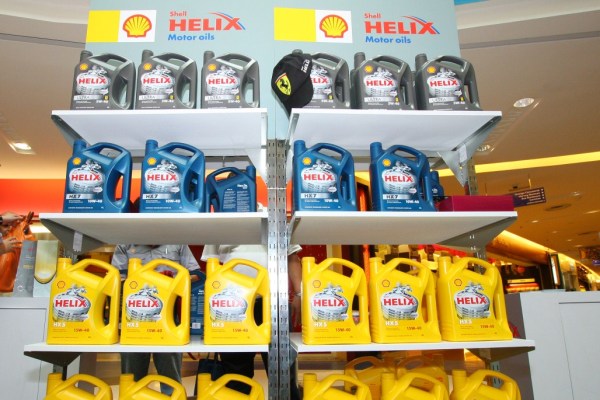 KON
Pictures: Official Shell Helix release.