New TomTom app with social media functionality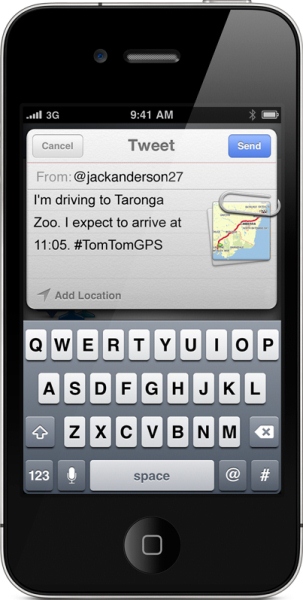 TomTom has released the latest version of its iPhone and iPad app that allows integration of its navigation function with Facebook and Twitter. It is able to plot routes to locations based on information from Facebook events and places. Additionally, drivers can also share their destination and arrival time using the above two social media platforms.
Explaining the functionality of this integration, Valerie Cross, PR Manager, Asia Pacific at TomTom suggested, "For example, if you are attending an event that you've been invited to on Facebook, or even realise that a friend has 'checked in' somewhere nearby, the app will provide turn-by-turn navigation to the location."
The above features come in addition to existing features of the TomTom Navigation app which includes daily map changes through MapShare, iOS Multitasking support, and seamless integration with contacts, photos, music, email and calendar.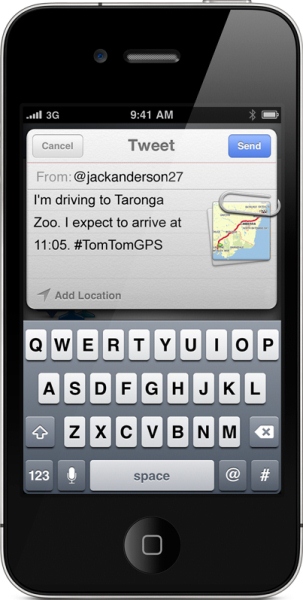 KON