Volvo V60 T5 Test Drive Report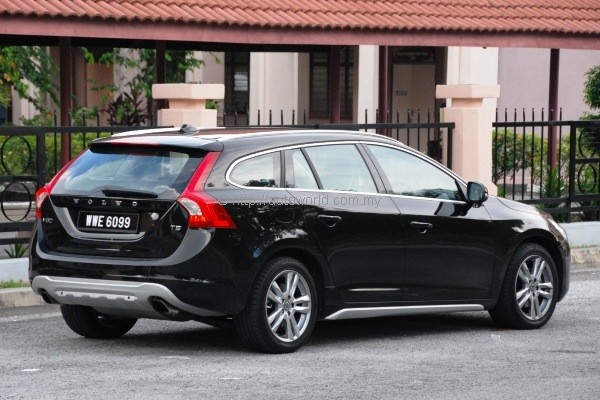 Unlike many of my peers in this business, I don't personally profess a love of estates. While I respect the views of my fellow journalists, the estate's appeal is not something I understand to be perfectly honest. It's not that I don't see the merits of an estate, but the appeal of one eludes me.
Estates are popular choices in Europe and almost every compact to mid-sized sedan model is sold with an estate equivalent. Audi is known to make some pretty desirable estates, and Volvo is held in similarly high regard. The V60 which we are reviewing here comes off a long line of popular estates that included the 240, 760, 850, and 960.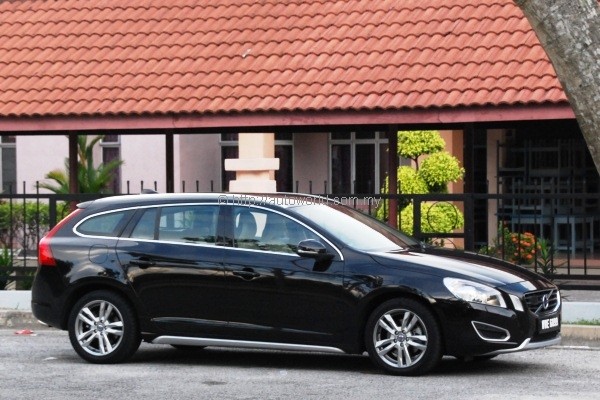 Once again, the best looking wagon in the business.

Unlike its forebears, however, the V60 is no box on wheels. Identical to the S60 sedan from its B-pillar forward, the V60 is branded by Volvo as a sportswagon, and it is supposed to 'rival the S60 as being the most dynamic Volvo ever'. It certainly looks the part, and if aesthetics carry a high weightage in your assessment, this Volvo is on the path to a high distinction grade.
Its model mix mirrors the S60 right down to equipment levels. The choice then, is between the V60 T4 at RM230,000 and the T5 as tested here at RM269,000 before we add in insurance and Volvo's lengthy list of options. Engines are the familiar Ford EcoBoost mills from the S60, so it's either the 180hp 1.6-litre in the T4, or the 240hp 2.0-litre unit in the T5. Both models come standard with the 6-speed Powershift double clutch transmission.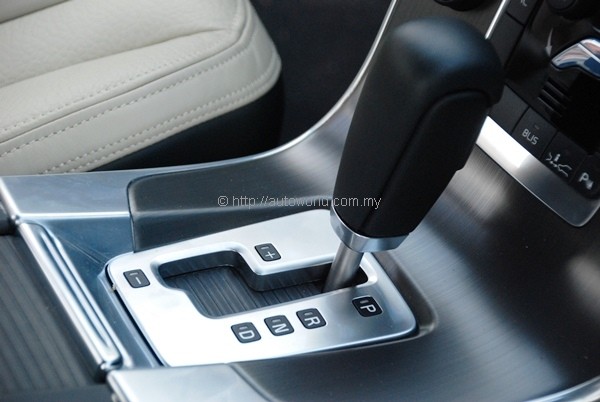 6-speed Powershift transmission.

Inside, we step into another example of Volvo's pleasantly sculptured cabins defined by its trademarked floating centre console. Volvo's cabins have always scored high marks for ambiance in my evaluations and the V60 is no different. Build quality is just short of the Germans, but still pretty good for the money.
The seats were perfectly sculptured for my build, but a friend complained of discomfort caused by the fixed headrest that has been a trademark of Volvo for as long as I can remember. According to a company rep however, these headrests were sculpted the way they are to offer the best possible whiplash protection in an emergency.
Our review of the V60 T5 test car pictured here came during busy weekend, which allowed me to clock 400km of mileage under varying conditions, leading to some interesting observations in addition to the headrest issue mentioned above. It so happened that a good friend of mine needed help in shifting houses, and I was quick to volunteer the V60's services.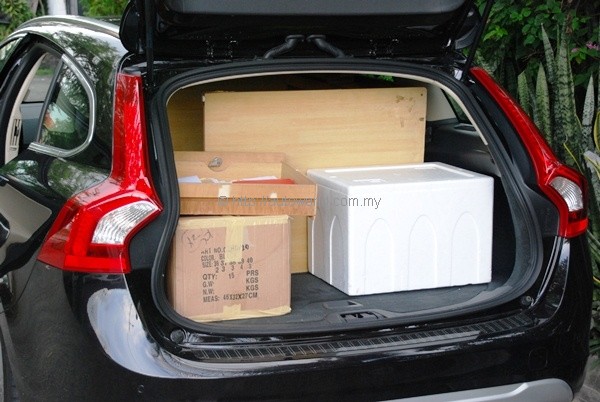 Cargo carrying capacity is good, but low roofline compromised tailgate's aperture.

As you would notice in the picture above, the V60, with its seats folded down, swallows decently sized furniture with several boxes thrown in. But as you would also notice, the computer desk that went in barely fitted the tailgate's opening aperture and had to be carefully aligned before we slotted it in. Well, something has to give for those good looks.
Practical as a 240 Estate it is not, but how does it fare as a family vehicle? Well, several hits with a couple of misses. As mentioned earlier, the cabin has a pleasant atmosphere, and Volvo has thoughtfully built foldaway child seats into the rear bench. Of course, by virtue of being a Volvo, you have a host of airbags protecting you and your occupants in the case something goes terribly wrong. Your chances of walking away alive after a serious accident is certainly better than you would in many other products.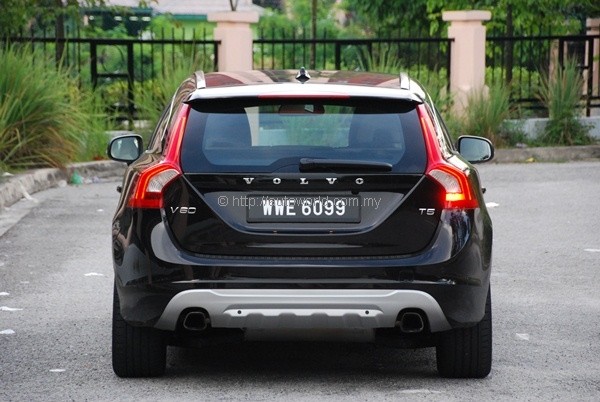 Low roofline makes rear look a bit squat.

Those are the hits, but what are the misses? Well, aside from its slightly compromised loading aperture, only one – its ride. Like what was done with the S60, Volvo has specified the V60 with the stiffer dynamic chassis as standard – it kills body roll when cornering, but the penalty is a choppy over undulating surfaces. Despite being on the young side of 30, this writer would prefer the option of softer Comfort chassis setting as well.
A seldom publicized fact about the V60 in Malaysia is that it is locally assembled in Shah Alam – a brave decision by Volvo when you consider how small the estate market is in our country. The V60 is an attractive option for estate lovers, with its attractive looks and powerful engines being good deal sweeteners. For those with practical concerns, however, the V50 and XC60 will make more convincing cases.


Further Details:
– Volvo car prices & specifications in Malaysia
– Volvo V60 T5 price & specifications