Modenas launches all-new MR1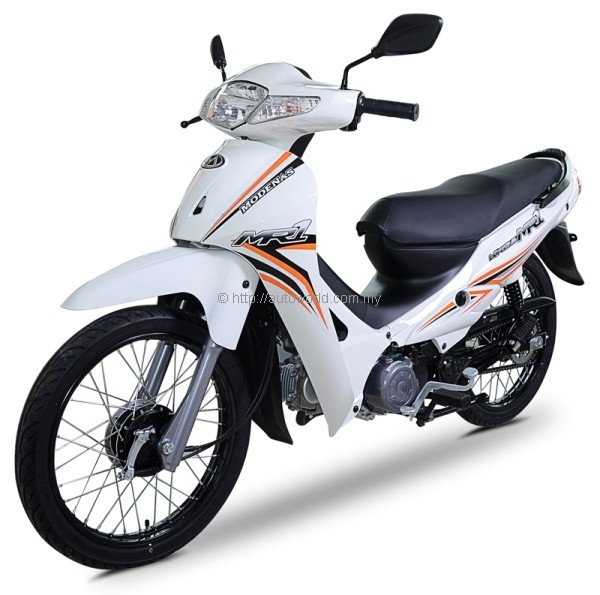 Modenas has just added a new motorcycle to its line-up, the MR1, which was just launched today. Priced at a recommended retail price of RM2,948, it is touted by the company as a significant value for money offering with the tagline 'motorcycle for the rakyat'.
Propulsion is provided by a 100cc motor integrated with a Rotary Gear System. Its fuel tank measures 4.3 litres, which Modenas claims to be good enough for a range of up to 200km. Aimed at low income group and rural users, the MR1 is designed with fuel ecomony and low running costs in mind. For improved quality, Modenas has doubled the length of its durability tests to 20,000km and stretched its dyno tests from 200 to 300 hours.
With the MR1's entry to its line-up, Modenas estimates sales of 6,000 – 7,000 units per month, which it expects to account for a 10% market share. According to Modenas CEO En Abdul Halim bin Ismail, great efforts have been put in to increase production efficiency and usage of local components whilst reducing operating costs.
Pictures: Official Modenas release.