Proton announces RM35m pre-tax quarterly profit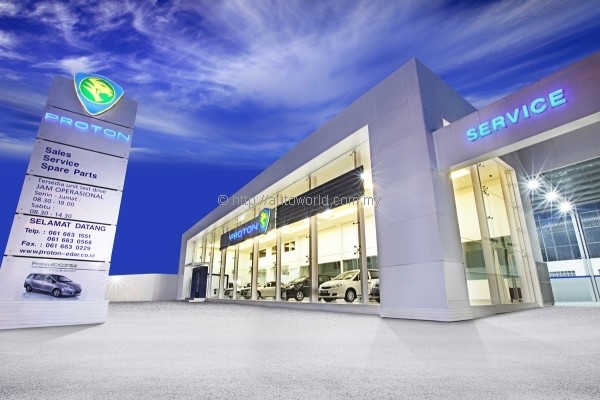 Proton Holdings Bhd today announced its unaudited Group pre-tax profit to be at RM35 million for the second quarter of its 2011/2 financial year. Driven by increased sales, Group revenue also posted a year-on-year increase of the quarter under review, going from RM2.24 billion previously to RM2.26 billion.
There was, however, a decrease in half-yearly profits of the financial year, which went down from RM185 million in the previous year to RM47 million for this year. The lower profit was largely attributed to expenses incurred by the five-year business transformation plan for Lotus Group International Limited (LGIL).
Now in its second year, expenses incurred by the five-year plan include spending capability enhancement, infrastructure, and marketing. Results of that spending include the unveiling of the Exige S, Elise S, and Evora GTE road car at the Frankfurt Motor Show. A return to rally was also announced with the Exige R-GT.
Other developments worth celebrating at Lotus include the successful bid for a £10.4 million grand from the United Kingdom government, and opening of Lotus' first official showroom in China. That particular investment is looking very sound indeed as more than 300 names are already collected in the order book.
For the Proton brand, there are a couple of new model launches to look forward to, namely a new variant of the Exora (widely reputed to be the Turbo version) and also the P3-21A sedan. According to Proton, the P3-21A will be the first of a new generation of Proton global cars built to meet various emission and safety legislation worldwide.
Geared for introduction in 2013 are the electric-powered Saga Electric Vehicle, and Exora Range-Extender Electric Vehicle, both of which are being tested by Government officials. Recently, Proton even sent the Saga EV, Exora REEV, and Persona EV to compete at the 2011 Brighton to London Future Car Challenge. The Exora REEV won the Most Efficient Multi-Purpose Car (Prototype), and was joint-winner of the Best Overall Extended-Range Vehicle with the Toyota Prius Plug-In Hybrid.
Beyond Malaysian shores, the company has also strengthened its presence in Indonesia with the opening of a new Proton Platinum showroom in Medan, Sumatera. The Exora, dubbed Exora Star in Indonesia, has been particularly well received, having won 'Best Small MPV 2011′ in the Indonesian Car of the Year awards, and 'Best Budget MPV 2011′ in the Indonesian Automotive Awards.
Pictures: Official Proton release.