Bermaz treats MPS owners to Defensive Driving Course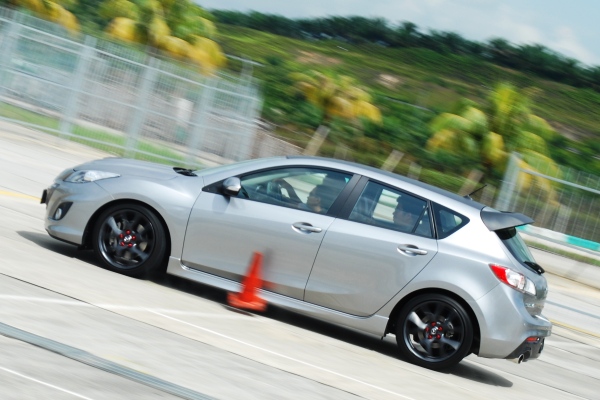 Being a performance-oriented vehicle, and one equipped with a 6-speed manual transmission at that, it is safe to assume that majority, if not all, owners of the Mazda3 MPS are hard core enthusiasts. Not many people who fork out RM180k these days are keen on having a clutch pedal to work on.
With 255hp and 380Nm going to its front wheels, the MPS is not what you would call a tame machine. Driving a vehicle of such performance, it would be prudent for any owner to arm him or herself with additional driving skills before getting behind the wheel.
Earlier this week, Bermaz extended invitations to owners of the MPS to attend a defensive driving course with their vehicles at the Sepang International Circuit car park. Also invited to attend were selected dealers and staff of Bermaz along with members of the media.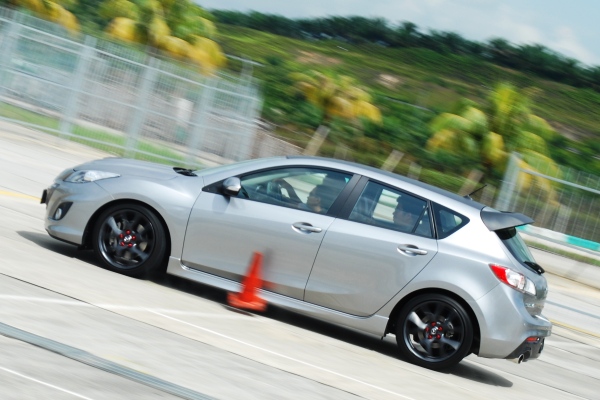 Facilitating the course were instructors from the Asia Advanced Driving Academy, and if you recall, they are the ones who collaborated with us on several occasions for the Autoworld Defensive Driving Courses, and also the very same people who train the Red Bull Rookies race car drivers. So, their credentials check out.
After a brief theory session, the group was split into smaller sub-groups assigned to an instructor each for their practical exercises. On the cone-laid SIC parking lot, participants started off with a simple slalom course followed by the standard brake-steer-avoid exercise. The huge SIC parking lot allowed the set up of separate courses so that two groups can perform exercises simultaneously.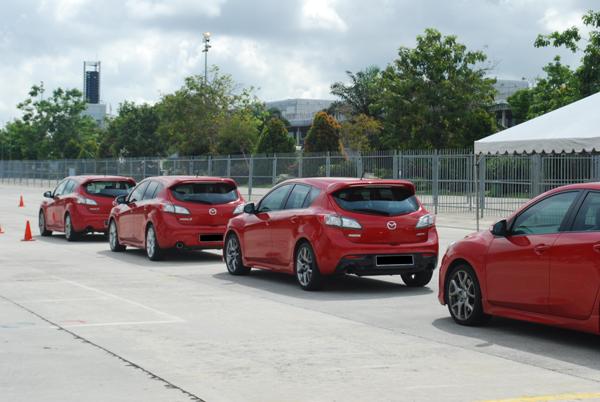 The third exercise was emergency lane-change, after which the practical session was punctuated by a lunch break, after which action resumed with an autocrossing circuit where participants had the opportunity to put their newly-acquired skills to use. Starting with a slalom, the instructors made full use of the SIC parking lot's wide area to set up a high speed course to thrill participants.
At the end of the course, participants adjourned back to the SIC paddock where they were debriefed and received their certificates of participation. The MPS Defensive Driving Course was Bermaz's customer retention efforts catered specifically for owners of the Mazda3 MPS. Participation was fully sponsored by Bermaz.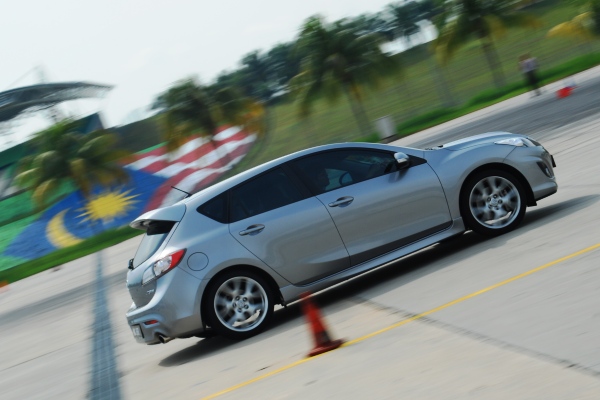 KON