Japanese Big Three top J.D. Power initial quality survey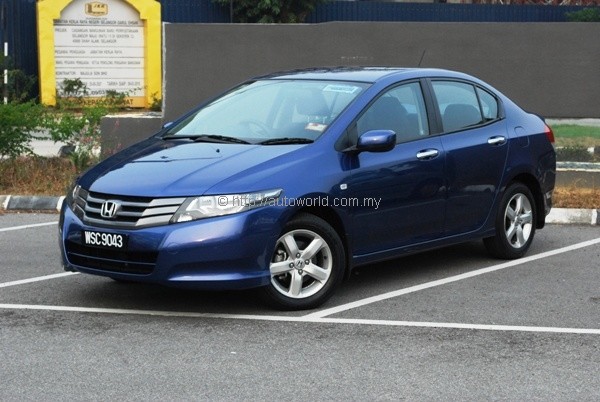 It is something of a hobby these days amongst motoring enthusiasts, and sometimes us journalists, to lambast Japanese-made cars. Criticisms leveled against them include poor levels of equipment for the price, and dour driving experiences. While Mazda and Suzuki are often spared from stick in this matter, the big three, namely Toyota, Honda, and Nissan, often bear the brunt of criticism.
Yet, consumers lap them up. The saying on the street is that anything slapped with a Toyota or Honda badge will sell in big numbers. For the common folk spending sizable chunks of their income on cars, greater priority has to be given to concerns such as quality, maintenance costs, and resale value. It is in these areas where the Japanese are strong, and a recent survey by J.D. Power proved as much.
Results of the J.D. Power Asia Pacific 2011 Malaysia Initial Quality Study (IQS) was just released today, and based on responses gathered from 2,858 new vehicle buyers who purchased their new rides between September 2010 and May 2011, models from Honda, Toyota, and Nissan remain as the ones that pose the least number of problems.
Now in its ninth year, the IQS examines new-vehicle quality during the first two to six months of ownership by examining more than 200 problem symptoms encompassing eight areas of the vehicle – vehicle exterior, driving experience, features/controls/displays, audio/entertainment/navigation, seats, HVAC, vehicle interior, and engine/transmission. The number of defects counted are then expressed in the figure of problems reported per 100 vehicles (PP100).
On average, quality of vehicles sold in Malaysia has showed improvement from 2010, with the PP100 figure decreasing from 147 to 124. Despite overall improvement, owners continue to be bugged by excessive wind noise, noisy brakes, excessive fuel consumption, air conditioning doesn't get cold fast enough and the engine loses power when air conditioning is on. Nevertheless, some 44% of surveyed buyers report a problem-free ownership experience.
Breaking down results in various segments, we find entries of the Japanese big three consistently delivering results that are above industry average. The Honda City (62) and Toyota Vios (106) are comfortably clear of the entry midsize segment's average of 152 PP100, in contrast to the third-placed Proton Persona's 166. Similarly, in the midsize segment, we see the Nissan Sylphy (39), Toyota Corolla (43), and Honda Civic (55) doing better than the rest of the industry (average 65).
So, fun to drive Japanese cars probably are not, but this survey reinforces the consumer's viewpoint that they remain better built than the competition. When cars cost as much as they do in Malaysia, perhaps that is the overriding priority in the car purchasing.


Chart: Official J.D. Power release.