Hyundai launches third 3S centre in Penang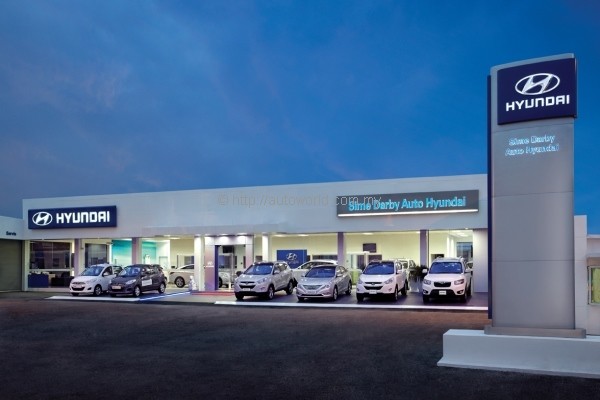 Hyundai-Sime Darby Motors (HSDM) has opened its third Penang-based 3S dealership in Sungai Pinang. Operated by Sime Darby Motors subsidiary Sime Darby Auto Hyundai (SDAH), complies with the Hyundai Dealer Enhancement Programme (DEP), and it qualifies as a 3S Elite Centre under Hyundai's new global corporate image.
"With support from HMC (Hyundai Motor Corp), HSDM took a bold move to consolidate two Hyundai distributorships to become the sole distributor in Malaysia in 2009. Since then, its network strategy focuses on the setting of 3S facilities to enhance customers' purchasing and ownership experience. The number of 3S Centres increased by 45% to thirteen 3S Centres from 2009 to 2011. With the successful launch of YF Sonata & LM Tucson, this strategy effectively elevated the brand perception in the market," said Mr Dennis Ho, Managing Director of HSDM.
Located along Jalan Sg Pinang, the new facility occupies 31,000 sq ft of ground and boasts facilities such as free Wi-Fi and refreshments for the comfort of waiting customers. It also supports SDAH's Quick Service and 24-hour Key Drop services. There are a total of 11 service bays in the dealership's service centre, giving it an estimated capacity of servicing 30 cars per day.
"The Hyundai community is steadily growing in Penang with approximately 700 units sold in 2010. This new 3S centre in Penang will be the hub for Hyundai service dealers in the northern region as the centre is completed with the latest Hyundai after sales service equipment and expertise. In our commitment to after sales service and to provide convenience to the growing community in the northern region, the 3S centre in Prai will be shifted to bigger facilities and expected to be ready in December 2011 while new 3S Centres in Ipoh and Taiping are expected to be ready by the first quarter of 2012," said Mr. Ho.
Pictures: Official HSDM / SDAH release.