Fuel saving lessons with Shell – 15 October 2011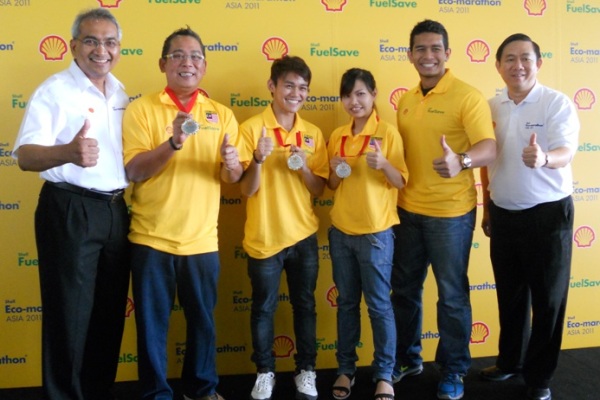 Does learning to save fuel and being directly part of a Guinness World Record seem like a good idea of spending your weekend? If it is, you might want to head to One Utama Shopping Centre next Saturday, 15 October to be a part of the Shell FuelSave Day, which is an official attempt to put the entry 'Largest Fuel Efficiency Lesson' in the Guiness World Book of Records.
There will be activities all day, but the highlight would be a 30-minute interactive fuel economy training session held at exactly the same time in nine other countries across Europe and Asia, namely Denmark, Germany, Hong Kong, the Netherlands, Philippines, Singapore, Thailand, Turkey, and the United Kingdom. Performances are also being arranged from a number of top local artists such as Ning Baizura, Suki Low, Freeloaders Inc, Diplomat of Drums and Rosevelt.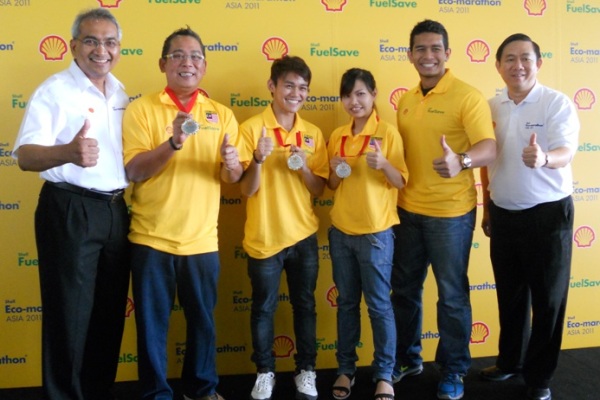 Also taking place that day will be the 2011 Grand Finale of the Shell FuelSave Challenge, where the regional winners from Penang, Kuala Lumpur, and Johor will square off against each other for the RM50,000 grand prize. The said regional winners, Mr Tan Moh Chuan (Johor), Ms Deborah Tan Ai Jern (Penang) and Mr Lee Chee Koon (Selangor), are now armed with better fuel saving driving techniques from a fuel economy training at the Shell Eco Marathon in July.
Encik Azman Ismail, Managing Director of Shell Malaysia Trading Sdn Bhd and Shell Timur Sdn Bhd said, "At Shell, we believe that not all fuels are the same which is why we are committed every day to making better fuels for our customers and their vehicles. However, we don't just stop at producing high quality fuels for our customers. We also want to train our customers to be more fuel efficient. We hope that the Global Shell FuelSave Day will help show that by using the right fuel and making a few simple changes to driving habits, it's possible for anyone to make significant savings on their fuel expenditure."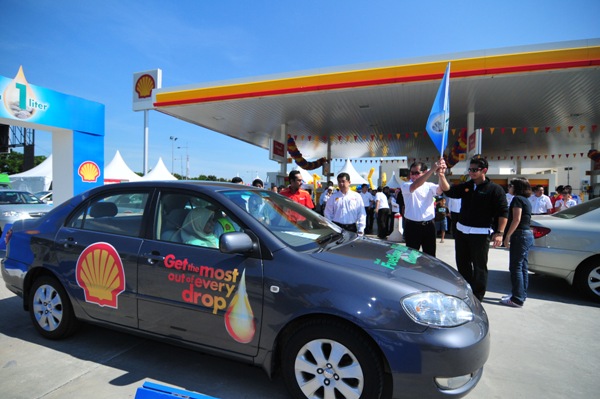 Sharing the same excitement, Shell FuelSave Ambassador, Fahrin Ahmad said, "I can't wait to be part of the Guinness World Records attempt and help Malaysian drivers learn how to save fuel and money. It promises to be a historical day – so I'm calling on people from all over the country to come and join us at One Utama Shopping Center on the 15th October 2011."
Recently, Shell also launched the Pump and Stand to Win RM500,000 contest which runs from 7 September to 15 November 2011. Each week, one customer will walk away with RM20,000 cash, followed by five with RM2,000 and 1,000 with RM100. At the end of the contest period, the 10 weekly grand prize winners will have a crack at RM500,000 in the grand finale challenge.
To register your attendance at the Global Shell FuelSave Day or to find out more about the Pump and Stand to Win RM500,000 contest, please visit www.shell.com.my/fuelsave.
KON
Pictures: Official Shell release.
See also:
– How to Win RM50,000 – Shell FuelSave Challenge
– Shell FuelSave Challenge seeking to crown Penang state winner
– Malaysians finish third in Shell FuelSave 1 Litre Challenge
– Your chance to win half a mil by pumping Shell
– Priest pockets RM20k from Shell contest
Talk about it: Shell Fuelsave Day