Big Volkswagen show at Bukit Jalil this weekend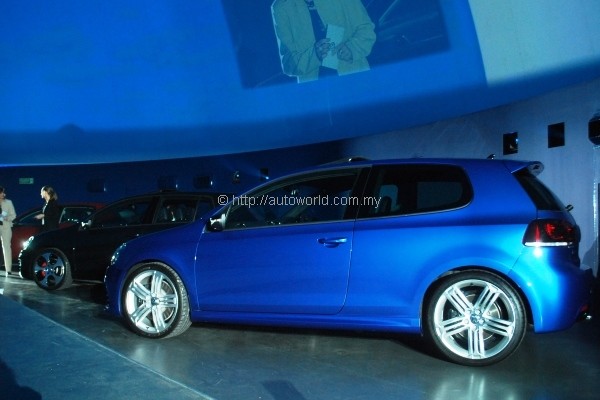 The Volkswagen brand has made great progress in the Malaysian market, and its sights are set on continuous growth to capture a bigger share of the pie. With the launch of CKD models around the corner, Wolfsburg's assault show no sign of relenting.
Over the past year, Volkswagen Group Malaysia (VGM) has been actively pursuing various brand-building activities to reach out to the Malaysian public – the massive party launch at Changkat Bukit Bintang for the Polo, Golf and Scirocco come to mind. The latest of its efforts would be the Volkswagen.DasAuto.Show 2011 currently taking place at Parking Lot B of the National Stadium in Bukit Jalil.
Launched yesterday to members of the press and VIP guests, the Das Auto show will be open to members of the public this coming Saturday and Sunday, 10-11 September 2011 (10am – 10pm). Entrance is free, and visitors will be exposed to the various engineering and technological innovations of the Volkswagen Group. Advertising and promotion of the event has proceeded in full force over the past month, and VGM expects to expect a total crowd turn out of 10,000 people.
Central element of the show is the Mega Dome that measures 42m across and 21m tall. Inside the dome is a specially built track running along the perimeter of the dome able to fit 12 cars at a time. The display of cars along the track is also complemented by a full dome projection system that is able to display moving backgrounds for the cars.
Before entering the Mega Dome, however, visitors will be taken through what is called the 9-car Caterpillar dome, which displays Volkswagen's full line-up of cars in Malaysia. This section stretches 100m long and spans 15,000m2 of floorspace.
Volkswagen Passat CC prices
Early in May, we published a statement from VGM regarding a shipment of the Volkswagen Passat CC being held back customs for evaluation of its duties. At the time, VGM stated that customers who have signed on the purchase forms before 7 April 2011 will buy the Passat CC at the original price of RM245,060 without insurance regardless of any price revisions enforced on them by the Government.
No follow up announcements have been made since, but we were officially told last night over the press conference that the issue has been resolved, and the Passat CC's price has now been revised to RM256,060 before insurance. Customers who signed their purchase orders before the announcement received their cars at the old prices.