TomTom iPhone App now optimized for use in iPad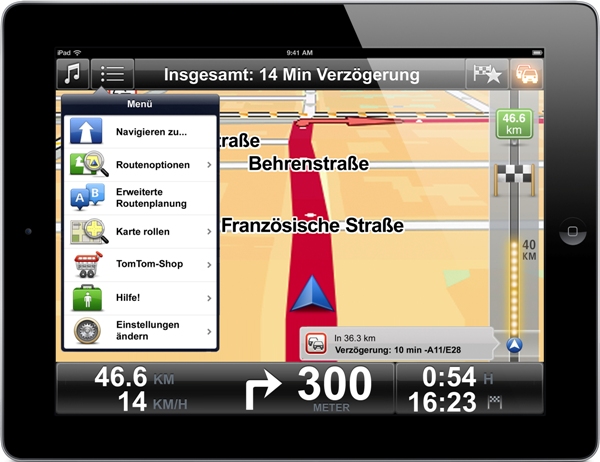 The TomTom iPhone App will soon be released with a new iPad-optimized version, and existing users of the iPhone version will be able to download the new one into their iPads for free.
This latest version features enhanced screen resolution, sharpened graphics and more intuitive controls specifically developed for the iPad.
Features of note that come with the latest version of TomTom's iPhone app include:
The quickest routes through traffic, proven. Powered by HD Traffic, which can be bought as an in-app purchase.
Fewer speeding fines with real-time camera alerts via TomTom Speed Cameras, which can be bought as an in-app purchase.
The most accurate TomTom maps in your pocket – no mobile signal needed.
Daily free map updates wherever you are, via Map Share.
Reliable arrival times at all times of day with IQ Routes.
Clear turn-by-turn guidance while on the phone thanks to iOS Multitasking support.
Seamless integration with your iPhone contacts, photos, music, email and calendar.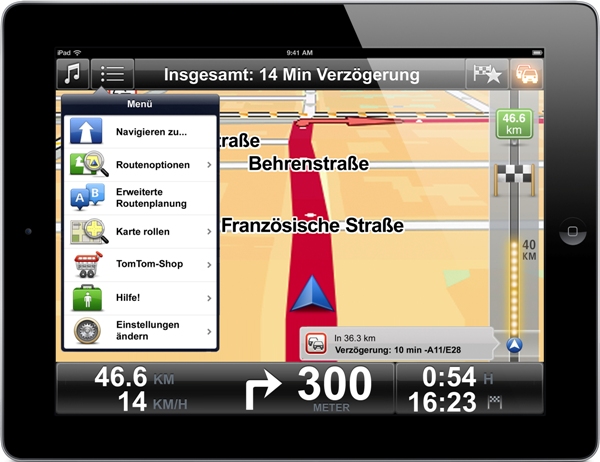 Image: Official TomTom release
See also: Latest version of TomTom iPhone App available with S-E Asia maps