Tan Tat Wei joins Goodyear 2011 Drift Team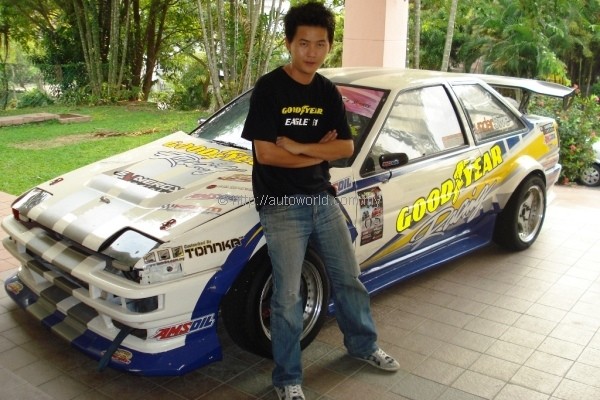 Goodyear Malaysia has just announced the latest recruit to join its 2011 Drift Team – Tan Tat Wei and his Toyota Corolla AE86 formerly of Team Bridgestone Federation D. Tat Wei joins a line-up of capable drifters that include Ariff Johanis Ahmad, Jane Cheah, Hanizam Hamzah and Michael Gan.
Tat Wei has already raced this season under Goodyear colours, the recent Formula Drift Singapore 2011 being his maiden outing for the team. He had a fine debut, scoring 73.7 points to finish top in the qualifying rounds before bowing out to Daigo Saito in the last 16.
As part of the team, Tat Wei receives sponsorship of tyres for a predetermined number of drift competition, along with partial upgrade and maintenance of his vehicle. On his part, Tat Wei is required to conduct demonstrations at Goodyear events such as the recent Eagle F1 Asymmetric 2 and Directional 5 launch at Proton's test track where he was there along with Ariff and Jane.
In addition to FD Singapore 2011, Tan has participated in smaller local competitions such as KBS Malaya Drift Battle 2011 where he qualified in first place and bagged the Champion title. He also took part in the Speed City KL Drift Round 1 where he finished in third place and in the Speed City FX Open where he landed in the best eight.
Pictures: Official Goodyear release.