Evos Concept in Frankfurt to preview future Ford styling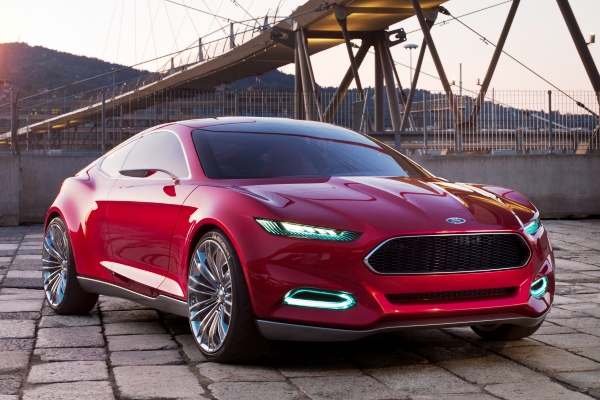 Ford's stand in the upcoming Frankfurt Motor Show will feature the Evos Concept vehicle making its global debut. However, if you like the way it looks and eagerly awaiting the arrival of a production model, then you're set for a disappointment. This car will not make it to the road.
What it is meant to do, is to show us, among other things, the styling direction which will be taken by the next generation of Ford models. So, expect to find bits and pieces of this car to find their way into future incarnations of the Fiesta, S-Max, and Mondeo. Think Iosis and Verve concepts and you'll get the idea.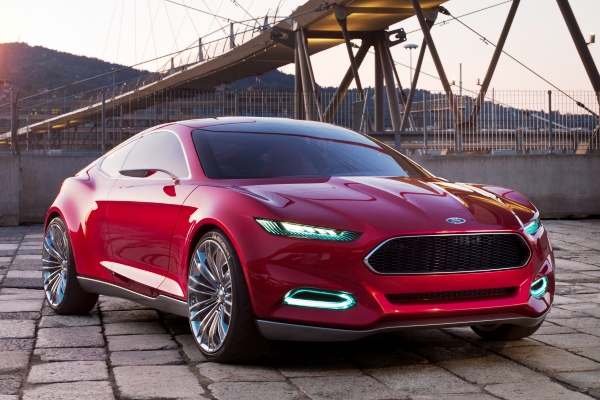 However, compared to the Iosis and Verve, the Evos' role is much bigger as it is meant to usher in Ford's first truly global design language under its One Ford umbrella. In addition to styling, the Evos also previews new generation driver interaction and awareness systems that Ford is currently working on.
"The Ford Evos Concept unites three key elements which are at the core of our One Ford global product strategy: outstanding design, smart technologies and fuel economy leadership," said Derrick Kuzak, group vice president of Global Product Development.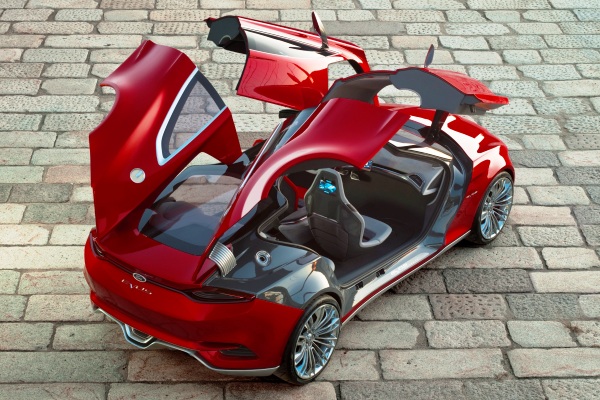 Technologies being featured on the Evos show that Ford's engineers are putting in vast efforts to give their next generation of cars high levels of personalization options à la BMW ConnectedDrive. Certainly, the old school wisdom that drivers should adjust their driving styles to suit the vehicle will no longer apply, as Ford's goal is to give the vehicle the ability to suit itself to your style – right down to minute adjustments of its driving dynamics.
As Paul Mascarenas of Ford's global Research and Innovation team puts it, "The car gets to know you and can act as a personal assistant to handle some of the usual routines of a daily commute."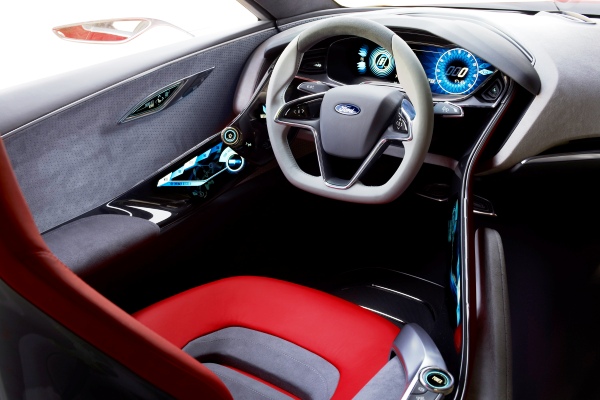 "This cloud-connected vision shows the enormous potential of tailoring the driving experience to suit the exact personal tastes and moods of the driver," said Mascarenas. "From recommending a great driving road from friends on your social networks or resetting your alarm clock to let you sleep in when a morning meeting gets cancelled!" (ed: It better not mess up on this one!!)
Although the Evos is concept car that will not go into production, it is not an unpowered shell either. It is drivable, and it is powered by a lithium-ion plug-in hybrid (PHEV) powertrain that is slated for introduction in the Ford C-Max Energi in North America and Europe by 2012 and 2013 respectively. In Ford's 'powersplit' hybrid architecture, the electric motor and petrol engine can work together or separately to maximize efficiency.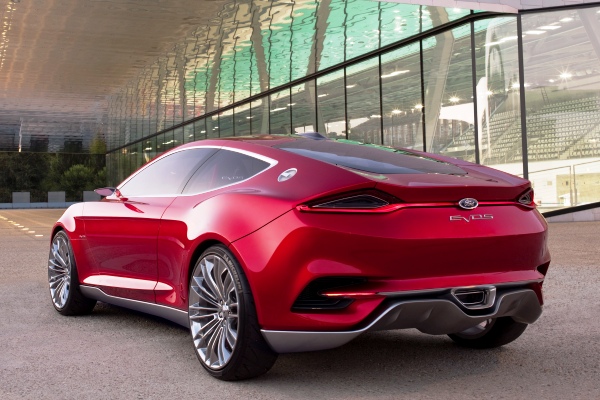 "We wanted the Ford Evos Concept to give a clear message about where Ford design is heading – shaping vehicles that are fun to drive, have a strong premium visual appeal, and above all, are stunningly beautiful," said J Mays, Group Vice President, Design and Chief Creative Officer.
According to Ford, the first of its new generation production cars featuring the Evos' styling touches will be given its public debut in 2012.
KON
Pictures: Official Ford release.