Caltex Delo Gold Ultra engine oil for heavy-duty applications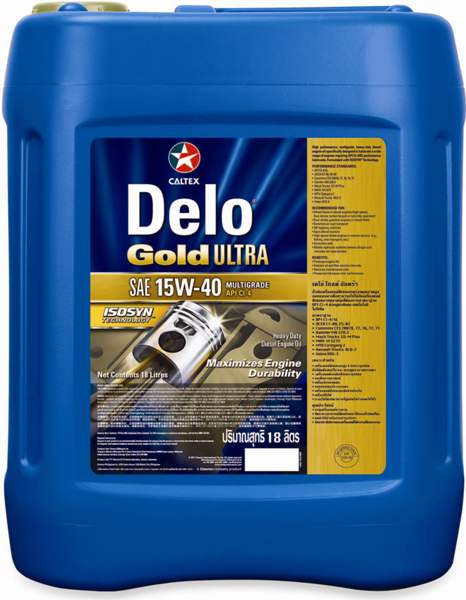 Chevron Malaysia Limited ("Chevron") has launched the Caltex Delo Gold Ultra engine oil with ISOSYN Technology for heavy-duty diesel engine applications. The oil is developed for use by fleet owners, construction, agriculture, and even marine applications with exceptional wear protection, soot control and increased oxidation life being the engineering goals.
ISOSYN Technology is a proprietary process by Chevron used to combine premium base oils and advanced additives into an optimal formula with the aim of reducing maintenance costs, prolonging engine life, and extending service intervals, with up to 40,000km service life possible in one oil change.
Delo Gold Ultra meets the requirements of API CI-4 , CH-4 /SL, SJ, ACEA E7-08, and JASO DH-1 industry classification standards. It is OEM approved for Daimler MB 228.3, Volvo VDS-3, Cummins CES 20078/76, MAN M 3275, Renault RLD-2, and MTU Type 2.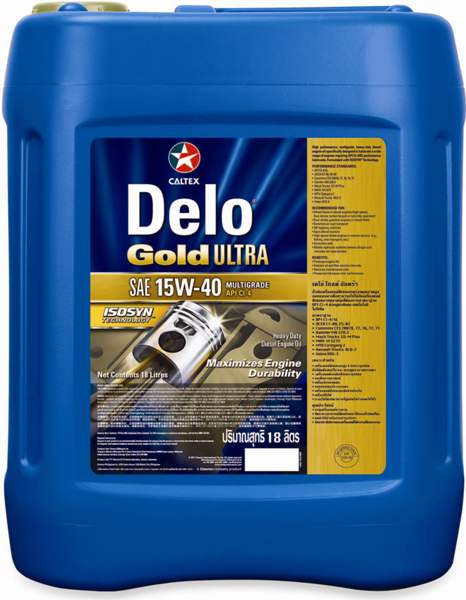 KON
Picture: Official Chevron release.