2,500th Ford Fiesta hits Malaysian roads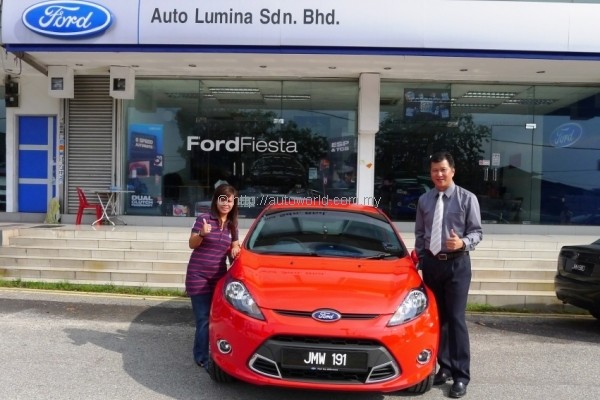 The Ford Fiesta arrived in Malaysia in a wave of hype, and continues to be a strong seller ten months after its official launch. Sales average at about 350 unites per month, and in the first seven months of 2011, Ford sales soared 240% year-on-year. Indeed, the brand's market share has tripled.
Recently, the 2,500th Fiesta in Malaysia was just delivered to its owner, Milakontisa bt Salam, who said this of her purchase of the Fiesta Sport 1.6, "The driving experience is both safe and fun, and the car delivers excellent performance. It delivers fuel efficiency on a level higher than I already expected, and after driving the Fiesta, I felt that the sound system was also of high quality."
"We are thrilled with the encouraging response to the Fiesta – it certainly has the market buzzing," said David Westerman, Regional Manager, Asia Pacific, Ford Export and Growth Operations.
The Fiesta's popularity was further underlined by how the 300-unit limited run Fiesta Sapphire XTR was sold out in less than 10 days during a pre-sale period. In addition to cosmetic enhancements, the XTR also features seven airbags and an iPod cable. The 'Sapphire' moniker refers to its brilliant blue interior, matched with either a 'Cool White' or 'Aurora Blue' exterior complete with custom stripes.