Caltex Supa Strikas contest last call for entries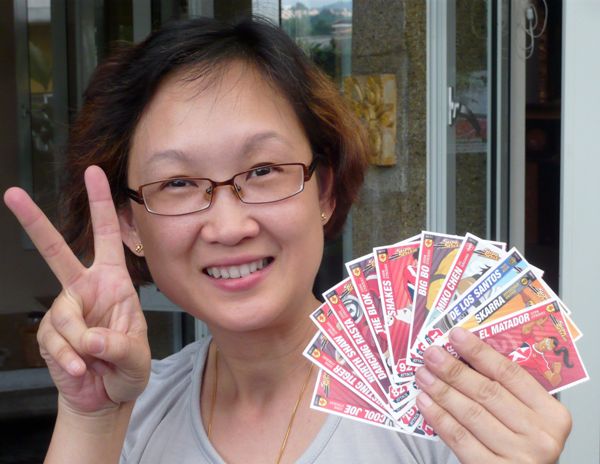 The Caltex Supa Strikas Game On! Collectible Card Online Contest is now in its final stages, with entries set to close later this month on 31 July. As such, motorists still have half a month to collect all 11 collectible cards in the series to be eligible for entry in the contest.
The said cards are obtained by a minimum purchase of RM40 worth of Caltex with Techron fuel at any one of 76 participating Caltex stations in Klang Valley. Once all eleven cards are collected, all that needs to be done is to snap a picture of yourself posing with the 11 cards (be creative with this), write a fun caption, and upload it on the Supa Strikas website.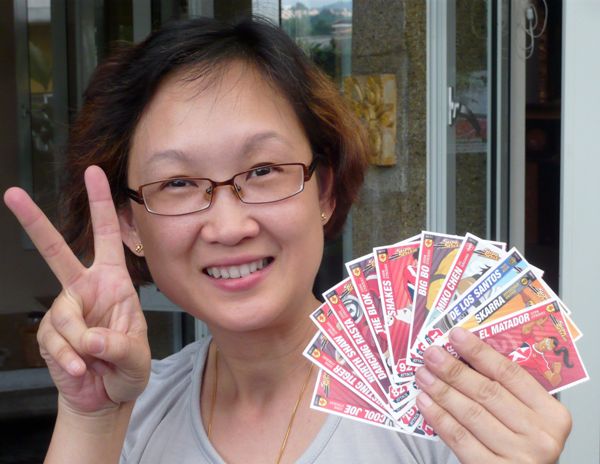 Entry sample provided by Caltex.
Prizes are as follows:
Grand Prize: Samsung Galaxy Tab 2, Adidas kit and Supa Strikas merchandise
Main Prizes (4X): Two HTC Smartphones and Supa Strikas merchandise + Two iPod Touch and Supa Strikas merchandise
Consolation Prizes (5X): iPod Shuffle and Supa Strikas merchandise