LATAR Expressway set to open before end of June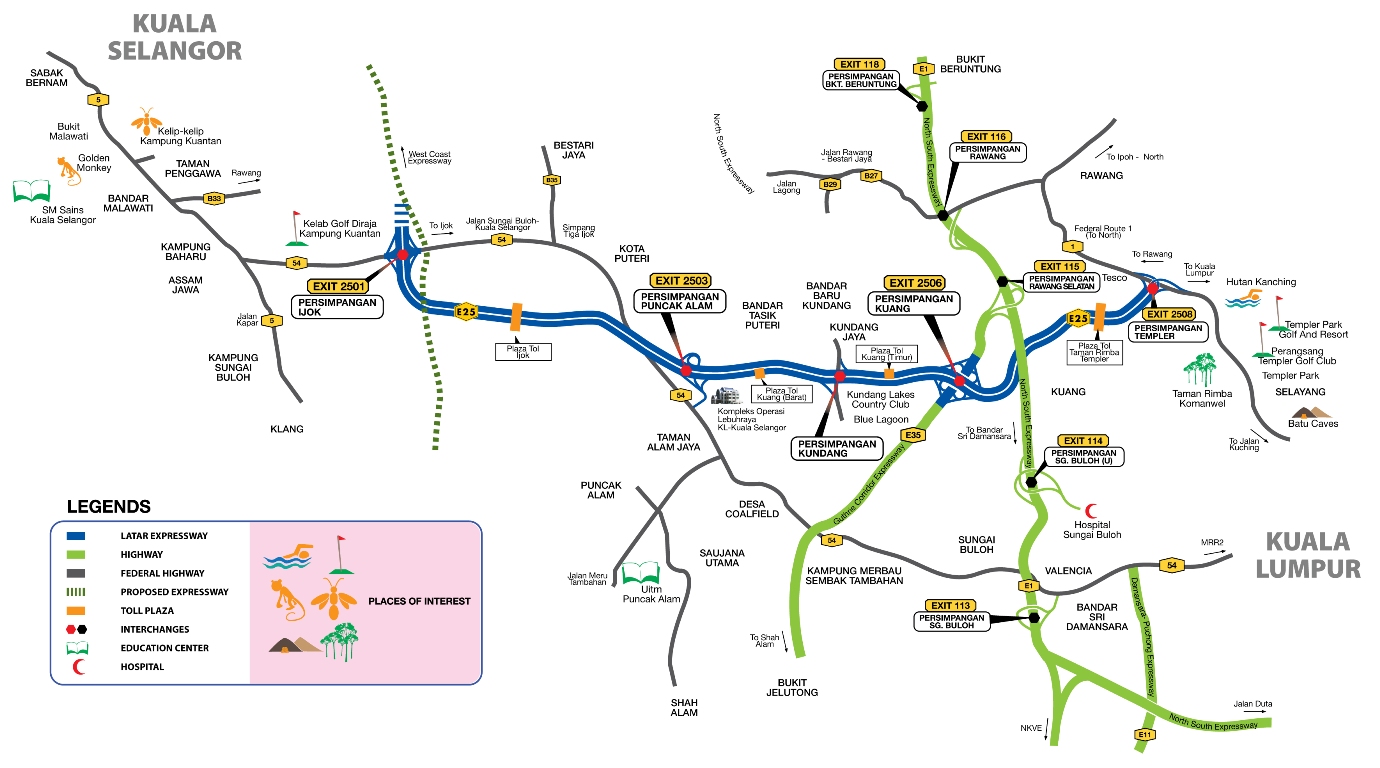 The LATAR Expressway, a 33km dual-carriage highway linking Templer's Park, Gombak to Ijok, Kuala Selangor is set to be open this month, offering motorists an alternative route to the perpetually congested Jalan Sungai Buloh – Kuala Selangor trunk road.
Passing by townships such as Kuala Selangor, Assam Jaya, Ijok, Batang Berjuntai, Kota Puteri, Puncak Alam, Shah Alam, Bukit Jelutong, Sungai Buloh, Kundang, Rawang, and Selayang, the new highway promises to shorten what was a one hour journey to just 18 minutes.
The highway is built on a 40-year concession agreement (starting 2008) with the KL-Kuala Selangor Expressway Bhd (KLSEB), previously named Lebuhraya Assamjawa Taman Rimba Bhd (LATAR) and incorporated in 1996. KLSEB is owned 50:50 by Bina Puri Holdings Bhd and Arena Irama Sdn Bhd.
Upon its launch, the LATAR Expressway will complete 75% of the planned Kuala Lumpur Outer Ring Road (KLORR), and will be linked with the Guthrie Corridor Expressway (GCE), PLUS Highway, and the future West Coast Expressway (WCE). Forming northwest portion of KLORR, LATAR is oriented in the east-west direction.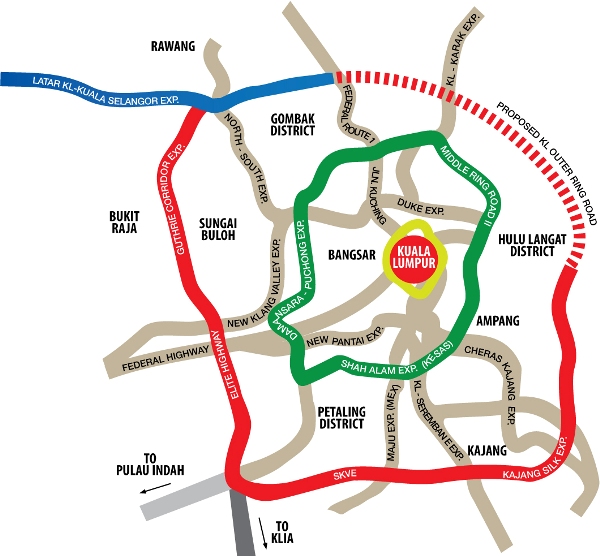 The highway consists of four interchanges:
Exit 2501: Ijok Interchange – Links with Federal Road FT54 and the WCE. Provides access to Ijok, Assam Jawa, Kuala Selangor, Kampung Baru, and Batang Berjuntai. Shah Alam and Klang are minutes away.
Exit 2503: Puncak Alam Interchange – Links with Federal Road FT54. Accesses Puncak Alam (UiTM Campus), Alam Jaya, Kota Puteri, Desa Coalfields, and other towns in the Kuala Selangor district.
Exit 2506: Kuang Interchange – Links with GCE and PLUS. Provides access to Sg Buloh, Rawang South, Damansara, and Kuang. From PLUS, motorists can access this lane by exiting at the Rawang Selatan Interchange.
Exit 2508: Templer's Park Interchange – Links with Federal Road FT1 and the future Rawang Bypass. Accesses KL, Rawang, and Selayang.
As an aside, the numbers assigned to each interchange are not random, but follow a specific convention that is adopted at all highways nationwide. The first digit of a three-digit interchange number, or the first two digits of a four-digit interchange number always indicates the highway in which the said interchange belongs to. In this case, '25xx' denotes the LATAR Expressway, as it is designated the E25. PLUS Highway interchanges for example, are all numbered 1xx. The last two digits of the number are interchange specific. In the case of LATAR, certain numbers such as 2502, 2504, and 2505 were deliberately skipped for possible additions of future interchanges.
In a media sneak preview of the highway organized by KLSEB today, it was stated that toll rates and the exact opening date will be announced soon by the Works Ministry. We drove through the highway with escort by LATAR personnel at a pedestrian pace. Let's just say that we are looking forward to take a few test cars over there for a spin. See for yourself.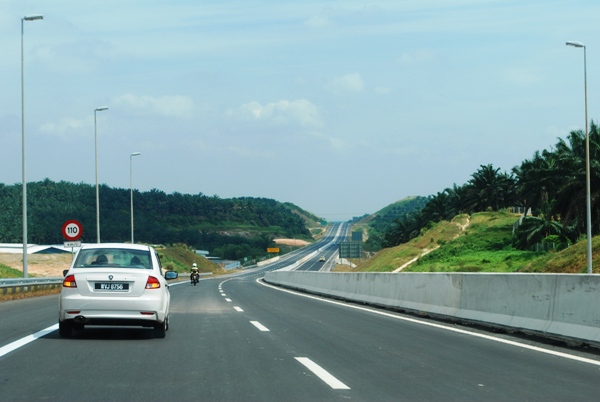 Pray that the speed cameras don't go up.
KON
Maps: Official LATAR release
See also:
– Highway linking KL to Kuala Selangor nears completion
– Last beam up for LATAR Expressway interchange at Templer's Park