Karamjit wins in New Caledonia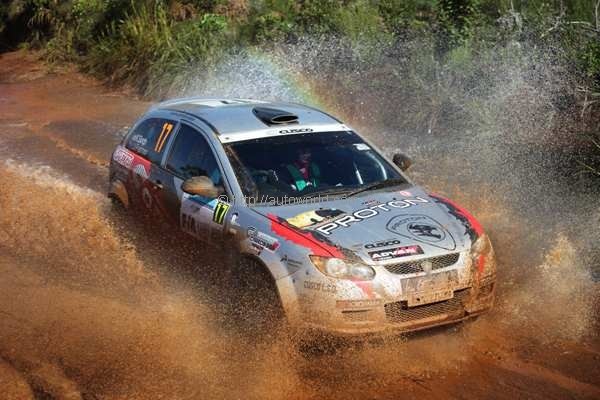 He almost didn't make it, but Karamjit Singh turned a gloomy situation into a memorable one by winning the 2WD category in the Rally of New Caledonia last weekend. Finishing 9th overall, Karamjit has made a strong return from his retirement by building on his earlier 2WD category victory at the International Rally of Queensland last month.
These two victories put Karamjit in a strong position to challenge for the 2011 Asia-Pacific Rally Championship 2WD title. With previous championship leader and CUSCO team mate Akira Bamba not participating in New Caledonia, Karamjit now leads the APRC 2WD standings.
Until the last minute, Karamjit's participation in New Caledonia was in fact hanging in the balance. His co-driver Vivek Ponnusamy was having visa problems, and cash levels were also not exactly healthy. His participation was only possible after negotiating an economical race package from the team and having secured the services of replacement co-driver Jason Farmer of New Zealand.
Driving a CUSCO tuned Proton Satria Neo 2WD, the former multiple APRC champion described his experience saying, "It's an amazing feeling. It feels great to come back here and win. The car ran well and I knew I had enough pace to manage the car home safely past the finish line."
Next round of the APRC will be held in New Zealand from the 15 – 17 July. If all goes well, Karamjit is hoping to be there to keep his title hopes alive.
Pictures: Official Team Karamjit Motorsports release.