NHF opens official Proton parts dealership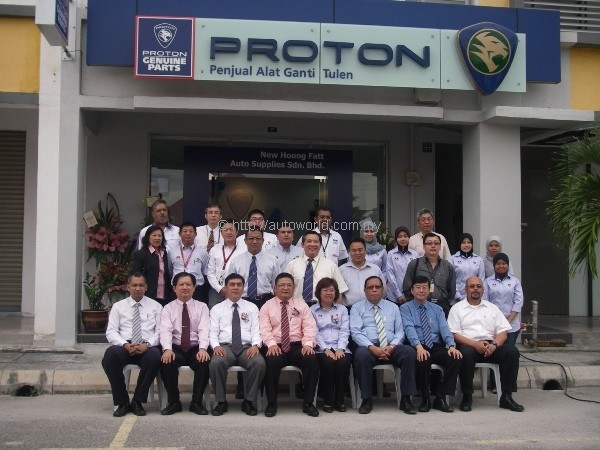 New Hoong Fatt Auto Supplies Sdn Bhd ("New Hoong Fatt Auto"), a wholly owned subsidiary of New Hoong Fatt Holdings Berhad, has opened a parts dealer outlet specializing in Proton OEM parts and decked in Proton's corporate identity.
Traditionally a wholesaler and retailer of automotive spare parts, New Hoong Fatt Auto is expanding its business into the consumer market for the first time with this new outlet, opened under Edaran Otomobil Nasional Bhd (EON). The outlet will be fully managed by New Hoong Fatt Auto, and is stocked with components ranging from body to engine parts.
"We are continuously aiming to provide enhanced customer service and cultivate better relationships. New Hoong Fatt Auto's new Proton CI dealer outlet enables us to do this and paves the way for new business opportunities. There is certainly a need for genuine automotive parts, especially with over 2.4 million Proton cars on the road. We hope to bridge the gap between us and our customers, particularly the end users. Similarly, this collaboration with EON has been a positive step in a new direction," said Kam Foong Keng, the Executive Chairman.
The exclusive Proton dealer outlet is located near the new Klang Sentral bus station at:
No. 17-G, Jalan Klang Sentral 6/KU5,
Taman Klang Sentral,
Bukit Raja Meru,
41050 Klang,
Selangor.
Pictures: Official NHF release.