Kuala Lumpur's Road Names – What were they called?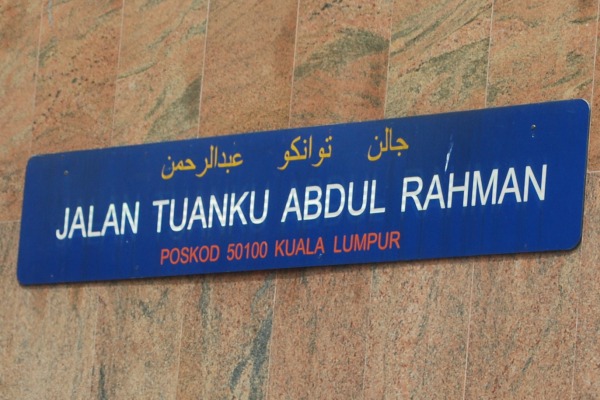 I arrived at work as usual today, parking my car across the street and then walked to the office. As I approached and prepared to cross the busy Jalan Sultan Ismail, an elderly gentleman approached me and asked, "Excuse me, do you know where Batu Road is?"
Batu Road. That is a name that most people of my generation and even the generation before me would not resonate with, but fortunately it is one of very few road names used in the British colonial era that I was familiar with, and I pointed the old chap in the direction of Jalan Tuanku Abdul Rahman – Batu Road's current name.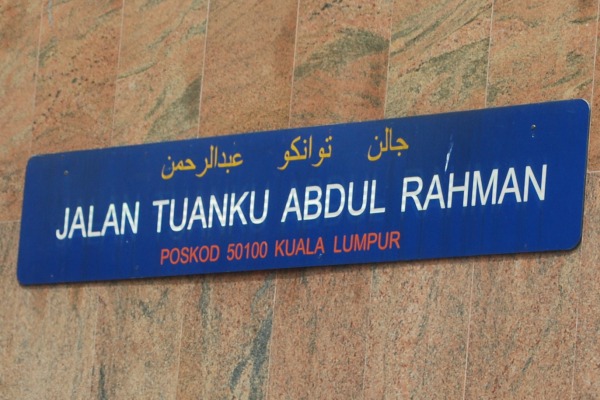 After sending the gentleman on his way, my thoughts went to my late grandfather, not because the stranger resembled my grandfather in anyway, but because I realized that my grandfather was another man who probably would identify with Batu Road, even if it was renamed to Jalan Tuanku Abdul Rahman decades ago.
My uncle, who uprooted to Australia some 30-40 years ago, similarly visualizes KL in terms of Weld Road, Shaw Road, Club Road and the like. Those names are legacies of our days as a British colony, and authorities are probably keen to give them more localized names in an attempt to inject a more localized identity to the city.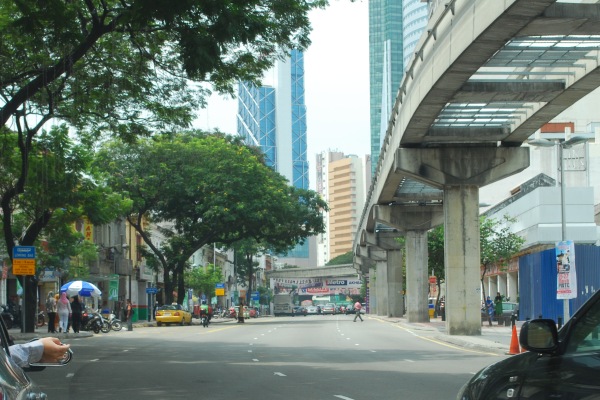 That train of thought sent me on a search to re-discover our city's old identity and find out what our roads were called when the old chap who walked past me this morning was in his glory days…..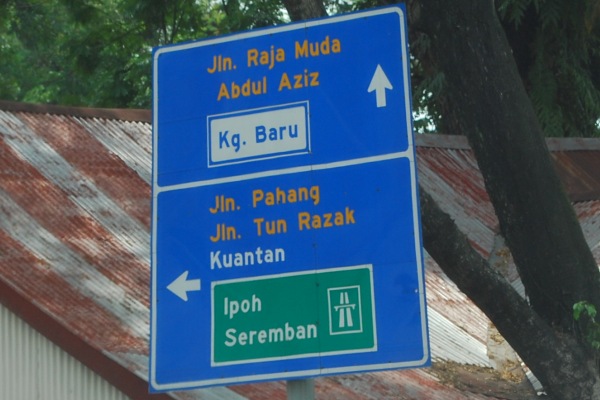 Here is a list of what I found. How many of you know of these colonial road names? Or share them with your parents and elders and see if they have any memories of these roads!
Changkat Raja Chulan – Hicks Road
Jalan Berhala – Jalan Kandang Kerbau
Jalan Bukit Aman – Bluff Road
Jalan Bukit Petaling – Bellamy Road
Jalan Bukit Tunku – Jalan Bukit Kenny
Jalan Cenderasari – Hospital Road, Young Road and Tanglin Road
Jalan Cenderawasih – Spooner Road

Jalan Cheng Lock – Foch Avenue
Jalan Dang Wangi – Campbell Road
Jalan Dato Onn – Brockman Road, Residency Road

Jalan Dewan Bahasa – Old Airport Road
Jalan Dewan Sultan Sulaiman – Stony Road
Jalan Duta – Guillemard Road

Jalan Esfahan – Straits Road
Jalan Haji Yahya Sheikh Ahmad – Watson Road
Jalan Hang Jebat – Davidson Road
Jalan Hang Kasturi – Rodger Road
Jalan Hang Lekir – Cecil Street
Jalan Hang Tuah – Shaw Road
Jalan Istana – Taylor Road
Jalan Kebun Bunga – Orchid Road

Jalan Kinabalu – Raja Road, Old River Road
Jalan Limbang – Main Street

Jalan Maharajalela – Birch Road (This is some irony, and doubtfully a coincidence. Dato' Maharajalela assassinated James W.W. Birch in 1875)
Jalan Mahkamah Persekutuan – Holland Road
Jalan Mahkamah Tinggi – Clarke Road

Jalan Masjid India – Dickson Street
Jalan P. Ramlee – Parry Road
Jalan Parlimen – Club Road
Jalan Perdana – Venning Road

Jalan Raja Abdullah – Hale Road
Jalan Raja Alang – Hans Road

Jalan Raja Chulan – Weld Road, Persiaran Raja Chulan – Weld Drive
Jalan Raja Laut – Broadrick Road
Jalan Raja Muda Abdul Aziz – Princes Road
Jalan Samarahan 1 – River Road North
Jalan Samarahan 2 – Ulu Klang Street
Jalan Samarahan 6 – Cheras Street

Jalan Semarak – Henry Gurney Road
Jalan Serian 1 – Tanjung Malim Street
Jalan Sultan Hishamuddin – Victory Avenue

Jalan Sultan Ismail – Treacher Road
Jalan Sultan Salahuddin – Swettenham Road

Jalan Syed Putra – Lornie Road
Jalan Tangsi – Barrack Road
Jalan Travers – Damansara Road

Jalan Tuanku Abdul Rahman – Batu Road
Jalan Tugu – Cenotaph Road

Jalan Tun H.S. Lee – High Street
Jalan Tun Ismail – Maxwell Road

Jalan Tun Perak – Mountbatten Road
Jalan Tun Razak – Jalan Pekililing

Jalan Tun Tan Siew Sin – Cross Street (Jalan Silang)
Jalan Tun Sambanthan – Brickfields Road

Jalan Tunku Putra – Natesa Road
Jalan Wisma Putra – Hose Drive
Jalan Yaacob Latif – Jalan Tenteram
Persiaran Mahameru – Swettenham Drive
Persiaran Maybank – Court Hill
Persiaran Sultan Salahuddin – Clifford Road

KON
Sources:
– List of roads in Kuala Lumpur – Wikipedia
– Old KL Map – Digital Fugue
– Old names of roads in Kuala Lumpur – Anak Wilayah
– Streets of Kuala Lumpur – Exploring Kuala Lumpur with Timothy Tye