World COTY finalists announced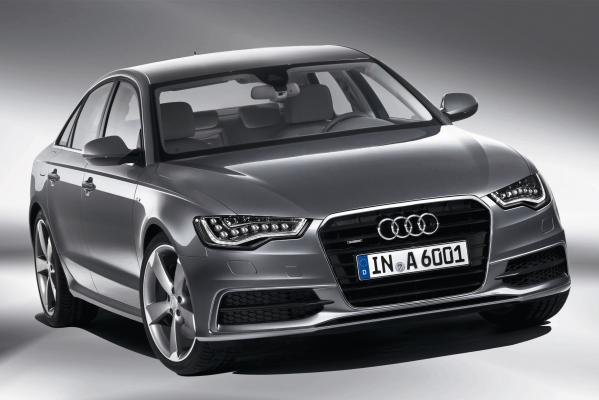 The top three finalists for the World Car of the Year, World Performance Car, World Green Car and World Car Design of the Year awards were recently announced at the Geneva Motor Show 2011. Winners of the awards will be declared at the New York International Auto Show on 21 April 2011.
World Car of the Year
The overall World Car of the Year title will be a three-way fight between two mid-sized German execs, and a Japanese eco car. From Deutscheland comes the Audi A6 and BMW 5 Series, while the Land of the Rising Sun is represented by the Nissan LEAF.
To qualify for this title, nominated cars needed to be on sale on at least two continents during the period between 1 Jan 2010 and 31 May 2011.  Nominated cars are judged by 66 highly influential motoring journalists from 24 countries around the world.
World Performance Car
Once again, Germany supplies two finalists in the World Performance Car category with the Mercedes-Benz SLS AMG and Porsche 911 Turbo in the final reckoning. Completing the trio is Ferrari's 458 Italia.
Nominees in this category are subject to the same qualifying criteria as the overall World Car of the Year award, but with the added condition of 'demonstrating a specific and overt sports/performance orientation'. There must also be a minimum annual production rate of 500 units.
World Green Car
Finalists of the World Green Car award, sponsored by Bridgestone, comprise of one advanced diesel car, the BMW 320d EfficientDynamics Edition and two electric vehicles – Chevrolet Volt and Nissan Leaf.
For this category, three experts were appointed by the World Car Steering Committee to review and shortlist a number of vehicles for evaluation by the panel of 66 judges, who then selected the three finalists above.
World Car Design of the Year
When it comes to aesthetics, you can count on the Italians to deliver the goods, and here they delivered two – the Alfa Romeo Giuletta and the Ferrari 458 Italia. The Aston Martin Rapide makes for the only British entry in the entire list.
As with the World Green Car award, a panel of five design experts were commissioned to put together a shortlist of recommended picks for the 66 jurors, who then arrived at the final three cars named above.
KON
Pictures: Autoworld.com.my archive and official manufacturers' release.