Ford to hold nationwide roadshows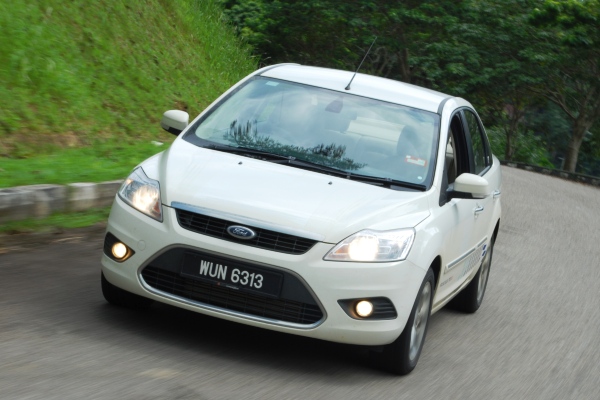 Starting tomorrow, 23 February, Ford will be conducting a series of roadshows nationwide that allows customers to experience and, if interested, place a booking on Ford vehicles on display.
A total of thirteen road shows are planned, the last of them to be held in August. At the roadshows, customers will have the opportunities to test drive Ford's line-up of cars for Malaysia, which includes the Fiesta, Focus TDCi, Mondeo, Escape and Ranger.
Bookings of Ford vehicles at the roadshows will be rewarded with shopping gift vouchers, and Ford merchandise are up for grabs for those who participate in various fun activities held at the roadshows.
Road show dates and venues are as follows:
23-27 February: MidValley Megamall, Kuala Lumpur
24-27 February: Cheras Leisure Mall, Kuala Lumpur
1-6 March: Jusco Tebrau City, Johore Bahru
2-6 March: The Curve, Petaling Jaya
16-20 March: Sunway Pyramid, Petaling Jaya
17-20 March: The Spring, Kuching, Sarawak
24-27 March: Dataran Pahlawan, Malacca
6-10 April: 1Utama Highstreet, Petaling Jaya
20-24 April: Queensbay Mall, Penang
12-15 May: KB Mall, Kota Bahru
15-19 June: Sunway Pyramid, Petaling Jaya
20-24 July: MidValley Megamall, Kuala Lumpur
24-28 August: MidValley Megamall, Kuala Lumpur
Additionally, anyone who test drives a Ford Fiesta at the roadshow or at any Ford dealership in Malaysia until 31 March 2011 will have a chance to win an all-expense paid trip to Hollywood to watch the semi-final of the hit reality TV show, American Idol, Season 10. Runner-up prizes will include a selection of iPads, iPhones and iPods.
Ford is currently enjoying something of a resurgence in Malaysia, with the Fiesta boosting sales levels. The Blue Oval got off to strong start in 2011 with 630 new vehicle registrations in January, the highest monthly total for the brand in Malaysia since 2002.
KON
See also: Experience Fiesta, Experience Hollywood Contest 2011