BMW to showcase Vision ConnectedDrive concept in Geneva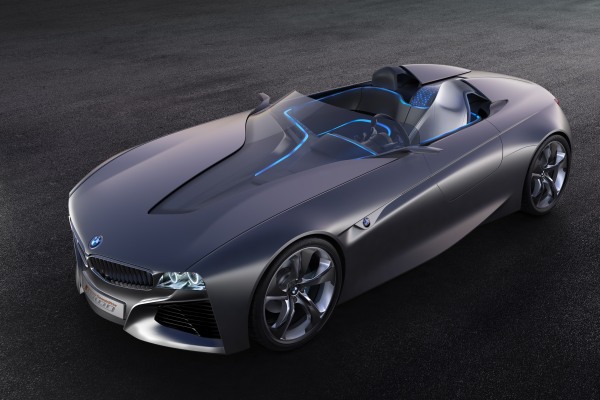 Facebook, Twitter, MySpace, and Google. These sites, or services, are products of our increasingly connected lives. Most of us can barely go through a day without Facebook-ing, and if you actually cringed at the use of that word as a verb, our bets are on you being amongst the minority.
Those of you who regularly travel on public transport would have seen your share of commuters being fixated to their mobile devices, be it their iPhone, Blackberry, or HTC. Let's face it, the world is becoming an increasingly inter-connected place, and many of us simply can't bear to stay dis-connected for too long.
Connectivity on the move is becoming increasingly accessible and important. Various mobile internet services allow us to surf the net using our laptops, tablet computers and mobile phones. But what about our cars? Well, the internet is getting into cars too. Some units of Audi's MMI already feature connectivity to Google, and arch-rivals from Munich, BMW, is set to take in-car connectivity one step further with its Vision ConnectedDrive concept set to make its first live appearance at the upcoming Geneva Motor Show.
While we won't be holding our breaths in anticipation for a production version of this car, the various technologies and gadgets showcased here are likely to make their ways into BMWs of the future. One feature which we expect to eventually see, but not anytime soon, is a fully-3D heads-up display system that places all relevant information directly in the driver's line of sight, obviating the need for the driver to refocus his eyes.
The BMW Vision ConnectedDrive comes with various other highly promising communication solutions that would greatly suit the urban user.  One of them is an automated parking search function, which not only helps its user find the nearest parking spot, but also park the car for him. So, now everybody can park like Michael Knight.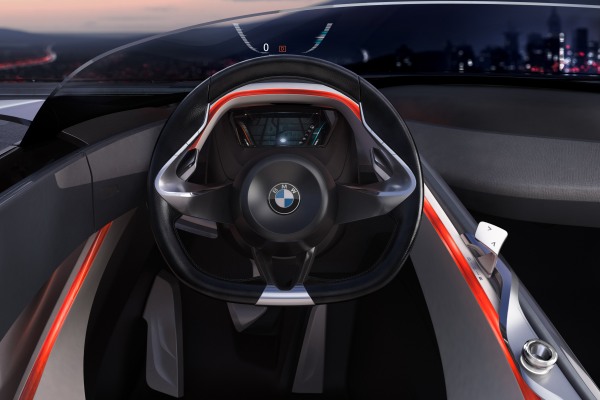 Features revolutionary connectivity solutions
There are a number of safety-related solutions as well, with the increased connectivity allowing the car to detect signals of other vehicles approaching from blind junctions and accordingly warn the driver. In instances where the vehicle's network of sensors detect an imminent collision, the car will automatically activate its brakes to slow down or come to a complete stop. However, BMW is clear in stating that finally, the driver retains ultimate control of the car and will always have the power to override the machine's interaction if he deems necessary.
BMW ActiveE
The Vision ConnectedDrive isn't the only BMW making its global bow though. Joining it is the fully-electric version of the 1 Series, officially named the BMW ActiveE, which is serving as, among other functions, test beds for technologies to be incorporated into BMW's up-and-coming Megacity Vehicle. Some 1,000 units of the BMW ActiveE will be deployed across USA, Europe and China for this purpose, serving a similar function to the 600 MINI E cars currently running around USA and Europe.
Featuring an electric motor mounted directly on the rear axle, the ActiveE has access to 170hp and 250Nm, on par with many naturally aspirated 2.5-litre petrol engines. It dispatches the century sprint in 9 seconds, maxing out at an electronically limited 145kph, with BMW estimating an operating range of 160km per full charge. That may not seem like a lot of distance, but BMW compensates for that with flexible and convenient charging methods. The ActiveE's lithium-ion batteries can be charged by electricity of varying current strength.
The ActiveE may rank high in terms of green-credentials, but BMW being BMW, they never forgot about the handling aspect of their vehicle. The complete change of propulsion from the combustion engine-powered 1 Series required a re-work of some suspension components, but BMW never ceased being anal on one thing – the ActiveE has 50:50 weight distribution.
BMW 320d EfficientDynamics Edition Touring

Also making its global debut is the touring version of 320d EfficientDynamics Edition. The sedan variant was launched in August 2009 and boasts a fuel consumption of 4.1 litres/100km, and emits only 109 g of CO2 per kilometre traveled. The touring, with more weight to lug and also producing more torque (380Nm vs 360Nm) produces 114 g of CO2 per kilometre and consumes 4.3 litres of diesel per 100km.
BMW X1 xDrive28i with 2.0-litre blown four
One of the engine options offered on the BMW X1 when it was launched was the 3.0-litre N52 engine in the xDrive28i. In Malaysia, we did not receive this version of the X1, but we are nonetheless familiar with the engine, as it is currently offered in the 528i and 730Li with the same outputs as the X1 – 258hp @ 6,600rpm and 310Nm @ 2,600 – 3,000rpm. It is the only six-cylinder engine option for the X1 worldwide.
Recently, however, the N52 has been withdrawn from the X1, and in its place, BMW is offering an all-new four banger, codenamed N20, to take its place. Borrowing heavily from the ballistic N55 (think 535i), the new engine comes equipped with twin-scroll turbocharging, direct injection, Double VANOS, and Valvetronic. Result of all these trickery sees the new engine churn out 245hp @ 5,000rpm and having 350Nm of torque available from 1,250rpm onwards. That makes it good enough to keep the 'xDrive28i' badge, and it does.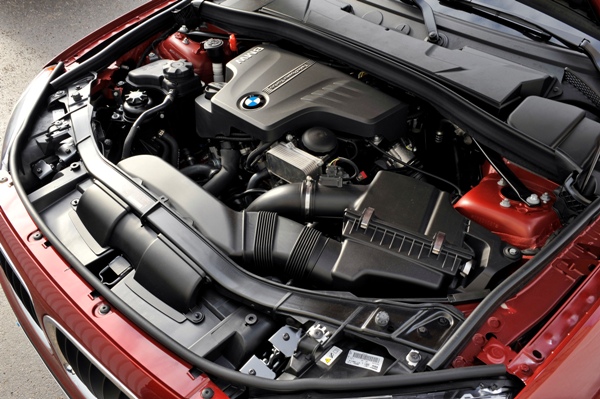 BMW's all-new 2.0-litre N20 twin-scroll turbo engine.
Transmission options are either a 6-speed manual, or 8-speed auto, both of which are quoted with comparable consumption and emission figures. Top speed is 240kph, and the manual version needs 6.1 seconds to hit 100kph from standstill (6.5 for auto). To further help with consumption, the manual version is equipped with Auto Start-Stop technology.
KON
Pictures: Official BMW release
See also:
– BMW 320d EfficientDynamics Edition
– BMW X1: What were they thinking?