Proton announces profits for 1st half of fiscal year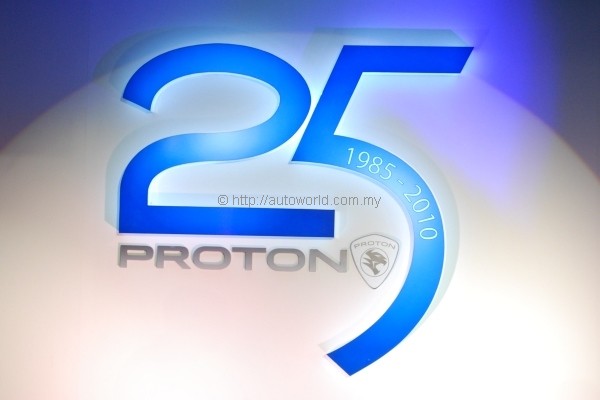 Proton's efforts at reviving its fortunes received a significant boost today as the company announced pre-tax profits of RM186 million for the first half of its 2010/11 financial year. Improved market sentiments, and growing demand for models such as the Saga, Persona and Exora saw Proton record a sales growth of some 13% from the previous year.
For the corresponding period in 2009, the Group recorded a profit of RM165 million, and the company attributes the improved fortunes to higher domestic sales and profit margins. Proton's earlier-mentioned sales growth of 13% closely matches MAA's assertion of a 14% total industry volume (TIV) in Jan-Sep 2010.
There was, however, a decline in profit from the first quarter of the financial year going into the second quarter. The group recorded RM105 million pre-tax profit in Q1 but had to make do with just RM81 million in Q2. The decreased profits was attributed primarily to its subsidiary, Group Lotus', recent business turnaround exercise which culminated in the simultaneous launch of five new models in the recent Paris Motor Show.
"Proton remains confident that sales will continue to grow, on the strength of the public's positive response towards the recently launched Inspira. This is envisaged to further improve the Group's profitability and our market share in the domestic market," said Proton Holdings Berhad Chairman Dato' Sri Mohd. Nadzmi Mohd. Salleh.
"We are also encouraged by the overwhelming response received for the Inspira. As of yesterday, Proton had already received a total of 3,400 bookings for the Inspira since it was first opened for booking on 14th of October," said Dato' Sri Mohd. Nadzmi.
More new models are in the pipeline for Proton, and the company is already in the final testing phases for the Proton Exora Extended Range Electric Vehicle targeted for production as early as 2011. The Exora E-REV already has an early feather in its cap having won the 'Best Range Extender Electric Vehicle' category in the inaugural Brighton to London Future Car Challenge organized by the Royal Automobile Club in the United Kingdom.