Auto Bavaria opens new BMW 4S dealership in JB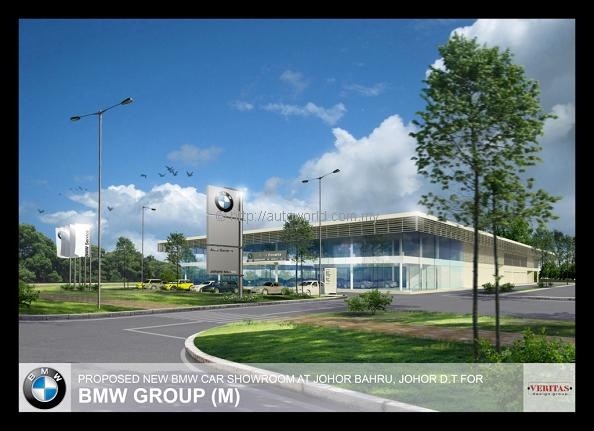 Auto Bavaria, having established its presence in Johor Bahru since 1994, has moved its BMW dealership down south to a new premises at Bangunan RAT Auto, Jalan Skudai. Occupying some 36,899 sq ft of space, the new Auto Bavaria JB 4S centre immediately becomes the largest premium automotive showroom and service centre in the south of Peninsula Malaysia.
Welcoming Auto Bavaria Johor Bahru to the BMW Group Malaysia dealership network, Geoffrey Briscoe, Managing Director of BMW Group Malaysia said, "The southern state of Johor Bahru is an important and growing market for the premium car segment here in Malaysia, as the area contributes more than 600 cars to the segment annually. With the right presence and support, this market has the potential of growing to 1000 cars over the next three years."
Designed to meet the standards of the BMW Group's corporate identity, the new dealership houses houses a sales office, customer lounge, a BMW Lifestyle display area as well as a new BMW car display area with the capacity of showcasing up to eight cars at any one time.
After sales concerns are taken care of by a workshop and service area with two BMW FastLane Service bays, two BMW Service Reception bays, 16 full service bays, one wheel alignment bay, one air conditioning service bay as well as a training room. Prayer rooms and staff recreation rooms are also built into the layout.
Explaining Auto Bavaria Johor Bahru's future plans for the state of Johor, Mr. Dean Brigham, Managing Director, Auto Bavaria, A division of Sime Darby Motor Division Sdn. Bhd. said, "Establishing our new BMW 4S facility here is only phase one of our expansion plans for Johor. Next year, we will move into the second phase of our plan which is to establish a new BMW Premium Selection centre, a new MINI showroom and a BMW Group Body and Paint facility here in Johor Bahru."
The new Auto Bavaria Johor Bahru BMW 4S Dealership is located at Bangunan RAT Auto, 4½ Miles, Jalan Skudai, 81200 Johor Bahru