Peugeot 3008 nets 300 bookings for Nasim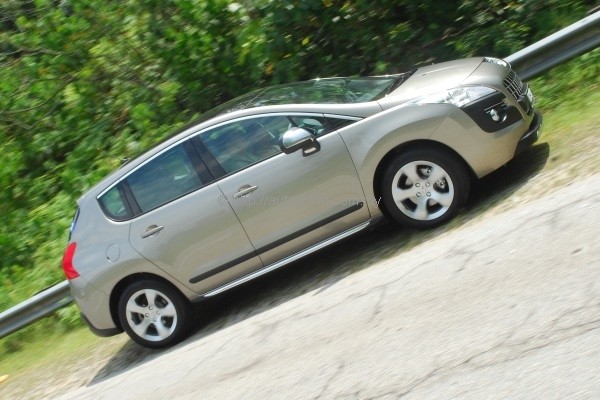 The newly launched Peugeot 3008 crossover has gotten off to an encouraging start to life in Malaysia having picked up over 300 bookings after only being in the market for a month. Priced at RM143,888 inclusive of insurance, response to the 3008 has exceeded the company's announced sales target of 120 units.
"Response for the 3008 SUV has been overwhelming. This model has been a hit in Europe and is proving to be just as popular in Malaysia," said SM Nasarudin SM Nasimuddin, CEO of Nasim.
"It's quite clear that Malaysians have been waiting for a model like this for a long time. The 3008 combines the looks and high driving position of an SUV with elements of a family hatchback and an MPV," said SM Nasarudin.
Meanwhile, with this being Peugeot's 200th anniversary year, Nasim is marking the occasion with by holding an after-sales and CSR campaign concurrently from 1 July to 30 September 2010.
The after-sales campaign offers a free 25-point inspection at all Peugeot service centres nationwide. In the inspection, checks will be performed on the vehicle's engine, transmission, suspension, steering and braking system. Cars sent for service at the authorized service centres will also receive a commemorative gift, while selected spare parts are offered at 20% discount.
As for the CSR campaign, Nasim will make an unspecified donation for every car sold in the three month period to Hospis Malaysia, a charitable organization that offers care for victims of life-threatening illnesses.