Formula Drift Singapore 2010 completes qualifying rounds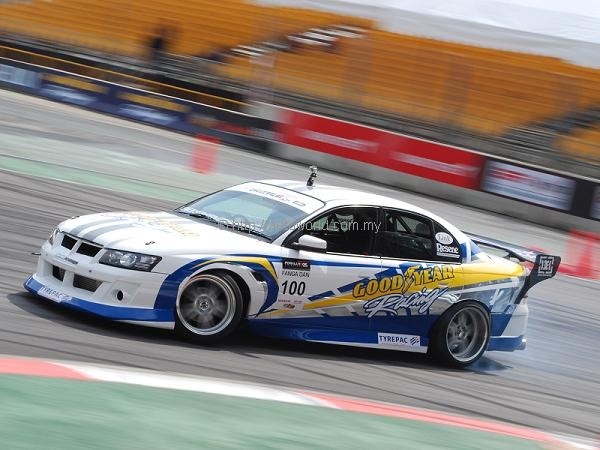 The action for Formula Drift Singapore 2010 got underway today at the Singapore F1 Pit Building, as 42 drifters from around the Asia-Pacific region get filtered down to the last 32 going into the knock out rounds tomorrow.
Prevailing nationalities of the drifters are Malaysian, who accounted for 18 out of the 42 drivers, while neighbours Singapore and Thailand had 8 and 7 representatives respectively.
Typical of drifting events in our region, the universal choice of cars were Nissan vehicles, which accounted for a whopping 35 out of 42 cars in action, accompanied by a sprinkling of Toyota and Mazda cars. The only non-Japanese car present was a Holden Commodore GTO, which was powered by Nissan engine as well – the RB26.
After days of sleepless nights, the drivers got their first go at this year's track with a one-hour open practice session in the morning. The track plotted by the organizers was a highly technical one, with the first corner causing difficulties to many drivers.
With limited practice times, many overcooked their slide at the first corner, which also led to many others being too conservative with their runs. After two qualifying runs, there were more than a few drivers with 2 zeroes to their names.
The official results have yet to be released by the organizers, but we do know that out of 42 drivers, only 29 scored any points. The latest news we've heard is that the top qualifiers, namely Ryuji Miki, Atsushi Murata, and Tengku Djan might be receiving byes into the Last 16 rounds, but these are unconfirmed.
Other qualifying drivers into the knockout rounds include Tan Tat Wei, Daniel Woolhouse, Ee Yoong Chern, and Hanizam Hamzah. Tat Wei and Daniel's rides received particular attention, with the former piloting a Toyota Corolla AE86 powered by a very loud Mazda rotary engine, while the latter drives the RB26-powered Holden Commodore.
Casualties of the qualifying round include the husband & wife team of Ariff Johanis and Jane Cheah, both drifting under the Goodyear Malaysia banner. Even 2009 ASEAN ranking number 1 drifter Tengku Djan scored 0 in his first qualifying run before making amends in the second.
The action shall resume tomorrow with the knockout rounds pitting the last 32… err.. 29 drifters against each other in do-or-die battles until the last one remains standing. We will bring you more updates after the finals conclude tomorrow. Stay tuned.