Unregistered Mazda2 spotted in Petaling Jaya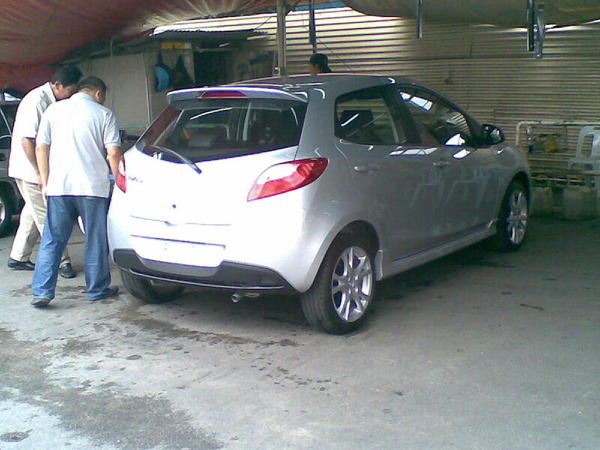 I was refueling at the BHP station along Jalan 222 in Petaling Jaya when I spotted a silver-coloured unregistered unit of the Mazda2 at the station's car wash. This particular unit has automatic transmission, but does not have a finished dashboard in place. The front passenger seat has also been removed, although the body panels appear brand spanking new.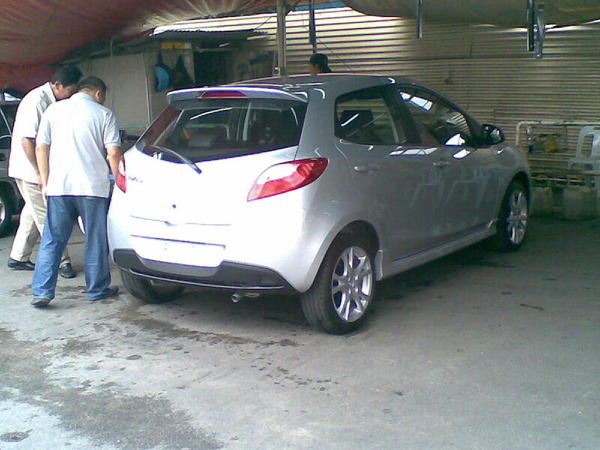 Last October, YS was among a contingent of Malaysian media members who went to Rayong to witness the rolling out of the 2 from Mazda's plant there. From what he was able to find out, the 2 coming to our shores will be powered by a 102hp 1.5-litre twin-cam engine with the option of a 5-speed manual (yay!!) or 4-speed auto transmission.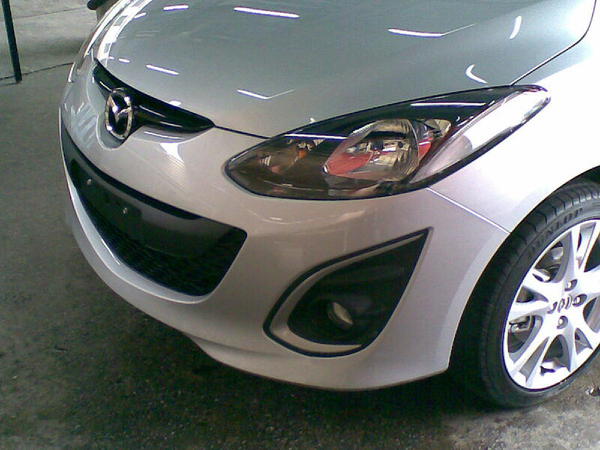 The 2 is slated for launch in our market this year in both sedan and hatchback form, and word has it that it will be priced to rival the Honda City and Toyota Vios. Is this the signal of an imminent launch?
KON